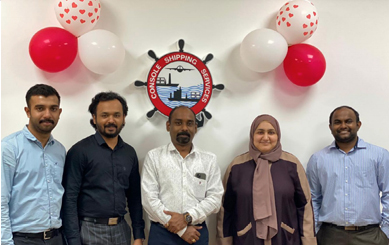 On the 1st of October 2020, CSS Bahrain successfully completed one year of its operations in the island nation OF Bahrain. Surmounting all the odds that ensued in the wake of the COVID-19 pandemic, CSS Bahrain has managed to exceed expectations to reach this triumphant milestone.
RESTRUCTURING OF OPERATIONS IN 2019
As a part of restructuring our operations in Bahrain, we restarted our operations under a new brand name called Console Shipping Services W.L.L. Console Shipping Services W.L.L Bahrain works as a neutral NVOCC with its service offerings in the areas of Air & Sea Freight, Land Transport & Projects. Maintaining excellent relationships with leading carriers, Console Shipping Services W.L.L Bahrain is the preferred partner for many Bahrain businesses. This advantage has enabled us to provide competitive rates and services to our client base.
Part of the CSS Group, Console Shipping Services W.L.L Bahrain, offers turnkey project forwarding solutions to worldwide destinations, with hands-on management and highly experienced project professionals.
2020 – A CHALLENGING YEAR
The year 2020 was indeed a challenging one for businesses across the world. Despite these grim challenges, CSS Bahrain has emerged victorious, even surpassing the predictions and forecasts for the past year. This has proved to motivate the CSS Bahrain team, instilling within them a distinct sense of confidence to face fresh challenges and a thirst for new conquests.
CSS Bahrain Team is still to reach a wide customer base in Bahrain due to the COVID-19 protocols' restrictions. However, the team at CSS Bahrain is slowly yet steadily extending our support to all our customers while strictly adhering to the COVID-19 safety regulations within the country.
Enabled by cutting-edge technology, the teams were working remotely throughout the lockdown. They were able to stay in touch with the customer base by providing them with superlative customer support, along with cost-effective solutions. This is reflected in the high levels of customer satisfaction that have been reported from Bahrain. Backed by the unstinted support from the CSS Group Management, every member of Team CSS Bahrain has played in a crucial role in attaining this achievement during this pandemic season.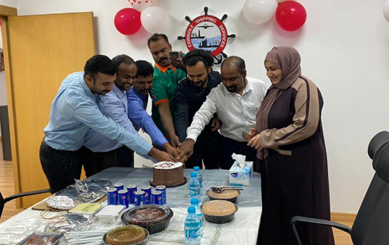 MARCHING FORWARD
From Bahrain Customs, APM Terminals to the Shipping Lines, CSS Bahrain has developed and sustain good relationships with the stakeholders in the country. This has enabled us to provide seamless and efficient services to our customers.
CSS Bahrain understands individual projects' specific requirements and customizes its services according to our client's prerequisites. With its remarkable footprint across the Middle East and the Indian sub-continent, Console Shipping Services W.L.L. is proud to be part of the CSS Group's unparalleled global agency network.