Lighthouse - July, 2016.
CSS Group at GPLN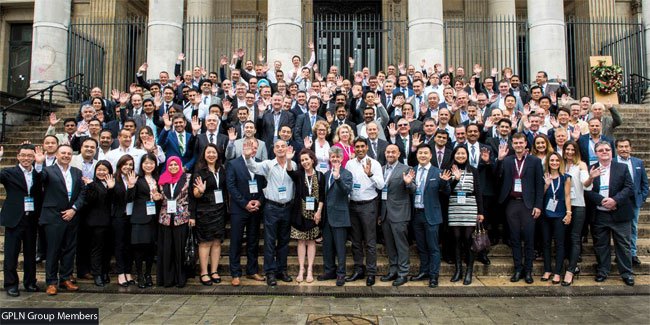 GPLN concluded successfully their 13th Annual General Meeting at the Marriott Hotel Grand Place in the heart of Brussels where a multitude of GPLN members, sponsors and media representatives from around the world had plenty of networking opportunities during intense meetings and social events to maintain existing and established new contacts that will benefit greatly their business. The attendance of 170 GPLN delegates speaks itself for the quality of the network and their highly skilled project forwarders.
The event started on May 21 with a day trip to Ghent, before a cocktail reception took place in the evening to welcome all attending delegates. The following morning the delegates heard presentations from Rickmers-Linie, Wallenius Wilhelmsen Logistics (WWL), Ruslan International, Maersk Lines and TII Group, who gave a brief overview of the benefits of using self-propelled modular transporters (SPMT) to move heavy and oversize cargoes around the world by road. After an afternoon of one-on-one meetings, delegates were treated to a gala dinner at the restaurant "La Manufacture" in Brussels. The event concluded on May 23 with a second day of one-on-one meetings.

The photo contest of the annual cap competition was won by GPLN member Dako Worldwide Transport from Germany, showing the transportation of a 185 ton cement mill to Russia which had a length of 18.5m, a diameter of 5.7m, and a total height of almost 6m.
GPLN also conducted a Heavy Lift Maritime and Transport Seminar on May 24 at the Marriott Hotel Grand Place.
GPLN brings together project cargo experts and independent project logistics specialist companies from around the world, all of whom have an expert focus on project logistics. This general meeting allows the participant the face-to-face contact with your GPLN partners where you are able to efficiently build professional relationships in the most lasting and cost effective manner.
Raj George, Senior Vice President, Projects, Oil & Energy, CSS Group, Narayan RT, General Manager CSS Bahrain and Renjith Pillai, Branch Manager, CSS Abu Dhabi represented  CSS Group during the three day GPLN Annual Global Meeting.
"GPLN is always a wonderful platform that provides great opportunities to discuss and formulize new ideas related to projects forwarding. We have pleasure in being a part of this network and gain a lot of mileage from attending the annual meet regularly," Raj George mentioned.