Lighthouse - September, 2019.
CSS GROUP HONORED BY THLG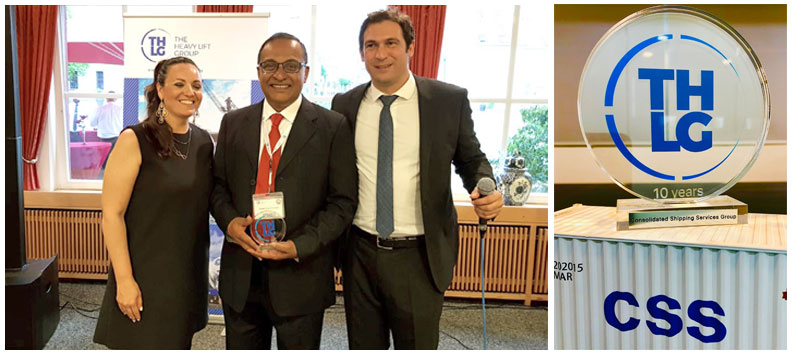 The CSS Group was honored with a special award for their continuous journey with THLG as an associate for the past 10 years. "The long-term cooperation with The Heavy Lift Group has been a tremendously fruitful association in terms of sharing knowledge and executing projects and mutually beneficial," commented Sreenath V, Vice President, Operations and Projects, CSS Group. It is indeed a great privilege for CSS to be a part of this reputed fraternity, mentioned Sreenath, after receiving the award.
The Heavy Lift Group is an international group of specialized heavy transport companies which combine their forces to offer the best expertise and service according to customer needs.
Members specialize in heavy lift transport by sea, air and overland, outsize cargo movements, crane operations, rigging, machinery installation, and large-scale project forwarding.
The Heavy Lift Group was founded in 1987 by a number of West European heavy lift operators in anticipation of the single European market and has since then expanded into a worldwide group having members in the United States, South America, the CIS, the Middle East and Asia.