Lighthouse - January, 2016.
CSS Group Sales Strategy Meet 2015


CSS sales strategy meet this time was truly Innovative & Inspiring, doing justice to the theme they adopted. This year it was decided by the senior Management and the Chairman of CSS group, to conduct the Sales Strategy meet, a much awaited official meeting amongst the Sales teams of CSS, in the UAE region itself. And hence, CSS Marketing & Corporate communications ventured into the luxurious spaces of the Hilton Al Hamra beach & golf resort at Ras Al Khaimah. The dates chosen were the 20th & 21st of November 2015.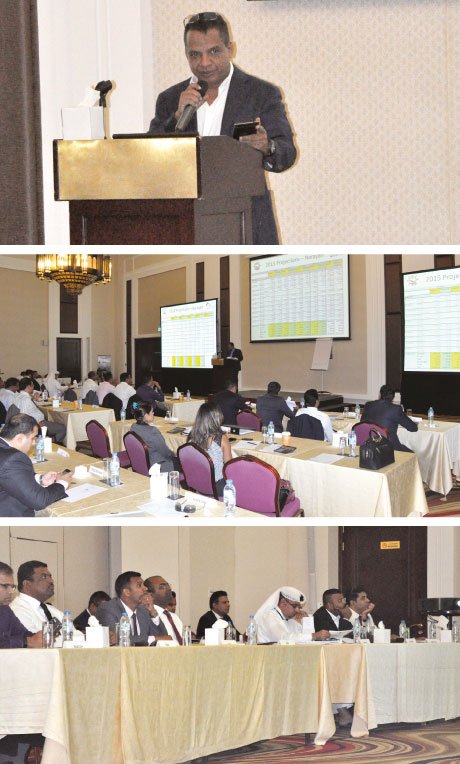 "Innovate & Inspire" being this year's theme, the main focus of discussion apart from the budget presentations were, the looming market situations and the much feared recession. The Political uncertainty was another concern everyone shared. Brain storming discussions were held for strategizing new ways in exploring the untapped areas, overcoming threats and to achieve company goals for the next year.
The meeting commenced with the announcement which declared the top 10 sales performers of the year 2015. This invited a good round of cheer and applause amongst the participants. Chairman's message clearly reiterated the need for innovative minds to sail through the bad currents and to achieve goals. This was followed by the budget presentations by the Sales managers and unit heads. CSS Kingston was the latest entrant to the group in this year's Strategy Meet. Last year's performance was reviewed and the projections were thoroughly analysed throughout the session. The growth of online markets was a topic of discussion during the concluding session. Even though the market situations are not that much promising, the CSS achievement during the last year and the programmes designed for the New Year gives a clear signal of growth for the overall performance of the company.
Mentioning about the prospective regions for the company like Doha, Muscat etc drew attention from all those who have participated. Day one concluded with the grand dinner and entertainment programmes which included a DJ bash.