Lighthouse - November, 2016.
CSS Homeward Bound to Launch The 1 CBM Box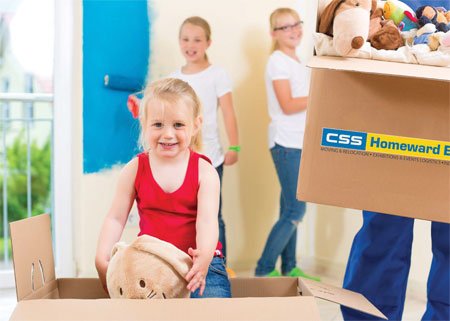 Are you moving? Relocating? Or simply found your dream home to settle into? The 1 CBM box, another unique new product from CSS HomewardBound, allows you to avoid the clutter of handling multiple packages. Ease of handling a limited number of cartons, Ease of storage and the productivity you gain are just a few of the benefits.
The 1 CBM box can be customised to allow users to hang garments, making it appealing to commercial customers and personal effects alike. In markets where handling cargo is tedious and expensive, the improved efficiency gained using this product is a welcome change.
At CSS HWB, we are offering this product as a DIY packing product, or our renowned packing services are available for this as well.  be it overflow management, for excess cargo or an ideal self-storage solution that you are looking for, the 1CBM box will work for you, improving costs and most importantly adding to the convenience quotient.
"Constant enquiries from the customers regarding the delivery services for items which don't require huge volume booking made us think for such a novel concept, and we are sure that many people will benefit from this service", commented Syed Zeeshan, General Manager, CSS Homeward Bound, while speaking about the new concept.
Initially available in the UAE for both local and international relocations, HWB will also be offering customised self-storage solutions using this product at our logistics centre at Al Quoz.  One more innovation from HWB, that will go a long way to making your moving easier. Call us for more details @ 800(CSS)277 or enquire at
info@csshomewardbound.com for more details.
CSS Homeward Bound, the Moving and Relocations division of CSS Group has created a name by itself with their unparalleled service in the Middle East. They offer removal services that suit the requirements of the customers, be it home or office. Their service offerings include Warehousing, Industrial Packing & Crating, Exhibitions & events logistics, Handyman services etc.