Lighthouse - November, 2017.
CSS KOLKATA ON THE MOVE…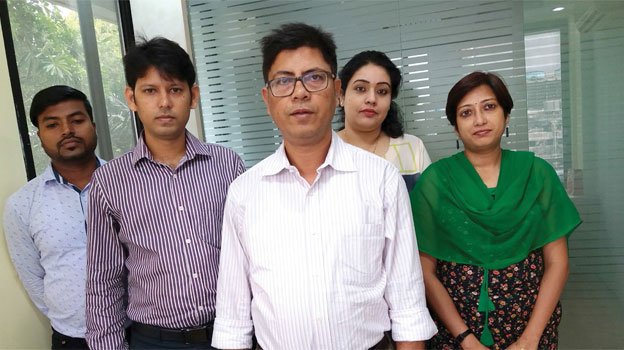 Good fortune is always treated as an ingredient for success in business, but it is only one ingredient. Managing business needs unique capabilities, especially when it comes to shipping and logistics.
CSS has rolled out its red carpet in Kolkata recently. It seems to be a bold decision from T S Kaladharan, the visionary Chairman of CSS Group to recommence the Kolkata operations. That is what Sudharshan, Vice President, South India feel. Sudharshan overlooks the Kolkata operations as well for CSS Group. In a brief session he explained more about Kolkata to Lighthouse. Kolkata as a metro and the capital city caters largely to the state of West Bengal – by virtue of that the market size is huge. It is mandatory to obtain two licenses to operate out of Kolkata – Trade licenses and Port licenses which is Kolkata operations specific.
Kolkata operates from Riverine Port. CSS India from its operational base in Kolkata can cater to the need of the entire West Bengal region, Orissa, Tripura and Assam. They can also extend their servicing to the neighbouring countries of Nepal and Bhutan as well.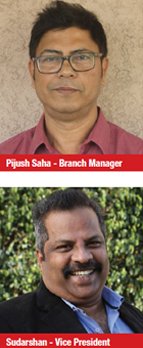 Lighthouse was curious about the advantages of Kolkata being the only port in the Upper eastern region of the Sub-continent. Pijush Saha, who leads the team Kolkata in the capacity of Branch manager, nodded in the affirmative and said, Kolkata, being the only port in the Eastern region of the nation can extend CSS business lines with the Northern and Central parts of India. The fact remain that few coastal vessels complete the voyage of the cargo within the duration of two days. One of the major problems with Kolkata port is that it suffers from Tidal Bores entering the port frequently and it bends at several places which in turn are not allowing the large vessels to enter the port.
What will be the larger issues for CSS in the days to come, enquired Lighthouse? "Presently the Kolkata team is small but are aggressive professionals. We are growing rapidly but cautious about every step we take forward. Competition is watching us with bewilderment, as we are working with customer closely to make it their admiration. Customizing is CSS strength across the group hence we are implementing all good practices into force in Kolkata market. We are available 24X7 to our customers with our mobiles switched on. We don't want enquiries and concerns go unattended, the usual CSS formula" Concluded Pijush.
Lighthouse wishes the team Kolkata Good Luck!!!