Lighthouse - February, 2021.
CSS OPERATIONS, PROJECTS, AND OIL & GAS VERTICALS RARING AHEAD WITH SREENATH AT THE HELM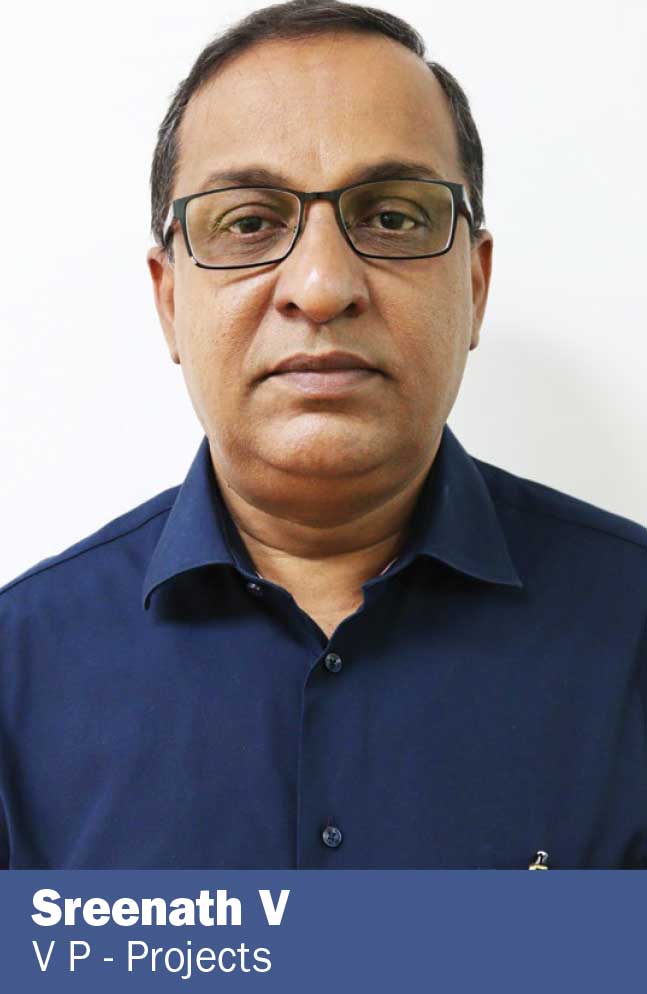 Presently working as the Vice President for Operations & Projects, Oil & Gas, I joined CSS in 2002. Having been given the great opportunity to lay the foundations of the CSS Branch office in Bahrain, I later moved to the sales department at CSS Dubai. 
With opportunities galore for everyone, CSS has provided not just vertical growth but also a lateral growth experience. From sales to operations to supply chain management, transport, and Projects Oil & Gas, I have been allowed to handle various aspects of freight forwarding industry. That's the secret of success behind the CSS growth story, and there is always an opportunity for all! It's now been 18 years with CSS & 27 Years in the industry and I believe I am still as young and vibrant as the day I joined CSS. 
The Projects, Oil & Gas Vertical
The Projects, Oil & Gas vertical is at the heart of logistics for turnkey projects. The division specializes in handling long-term contracts and heavy lift loads, and out of gauge cargo. We consider every project as a whole new experience. With very experienced colleagues to handle any aspect of the project at any point of its handling, we are proud to be under the CSS group umbrella. Strictly adhering to the latest ISO & HSE policies, Team Projects provide our customers with seamless solutions with zero incidents from start to finish.
Looking ahead in 2021
2020 presented many an obstacle with the pandemic, yet we performed better than 2019! We have realized that we are more or less dependent on a set of key clients to sail us through. This needs an imminent change.
In 2021, Team CSS plans to have drastic changes in strategy. We are keen to develop the region's key customer base by increasing our market reach beyond the U.A.E to the Middle East with our offices as support pillars. By expanding our reach, we will be sought after for projects in the region. The support provided by our valuable partners will allow us to achieve this. This will be our first step for 2021 towards our long-term vision for the next few years.
 As the markets open up after a disastrous 2020, several stalled projects are coming back into active mode. Team CSS is working to be at the forefront of things when the market opens.
Rising competition is a given in the project logistics arena, but an increase in project forwarders with little or no capabilities to perform is the real threat. Being a niche segment, the opportunities are immense, but forwarders with little or no knowledge can turn out to be the real spoilsport.
Propelling the CSS Vision
The CSS vision is to take the organization to be the leading integrated freight forwarder in the region. The Projects division will not take a back seat in this vision's fulfillment, but we will be the propellant force in bringing CSS towards our common goal. By connecting our vision statement to the team, we will encourage each player to take responsibility in achieving our common goal. 
It's All About "US"!
At CSS, "I" really does not hold a stand. Working shoulder-to-shoulder to achieve the common goal, we have always called ourselves Team CSS. This is what sets CSS apart from the rest and will continue over the years to come.
With a stronger and more confident Projects Team, we will sail the roughest of the seas by following this AAA diktat. Acknowledge our shortcomings, Aspire towards the shared vision and work towards its Achievement.