Lighthouse - July, 2017.
CSS Recommences From Kolkata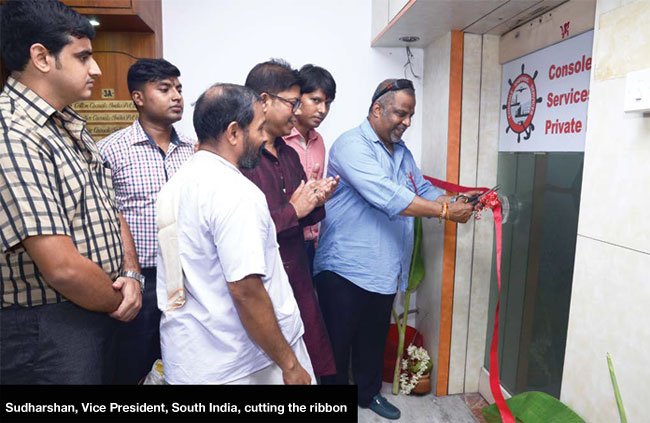 Console Shipping Services India Pvt. Ltd takes pride in announcing that they have resumed their Kolkata operations recently. In an official statement the company has mentioned that CSS has recommenced with full-fledged facilities and professionals at the helm to lead the new team in Kolkata. With a wide client base in the Eastern India, CSS Kolkata will soon have its share of the market as Kolkata is seen as a growing hub for Cargo movement for the whole area.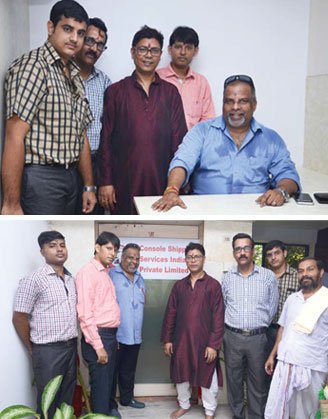 The team in Kolkata will be led by Pijush Saha as the Branch Manager and Anirban Saha as Deputy Sales Manager. CSS is located at one of the prime aristocratic business hubs in Kolkata which saw the inauguration on a Bengali auspicious day of the 5th of June 2017 with a traditional ceremony with few of their well-wishers and customers blessing the occasion. Inauguration was done by Sudharshan, Vice President, South India.
Located on the east bank of the Hooghly River, it is the principal commercial, cultural, and educational Centre of East India, while the Port of Kolkata is India's oldest operating port and its sole major riverine port. In 2011, the city had a population of 4.5 million, while the population of the city and its suburbs was 14.1 million, making it the third-most populous metropolitan area in India. Recent estimates of Kolkata economy have ranged from $60 to $150 billion making it third most-productive metropolitan area in India, after Mumbai and Delhi. CSS India from its operational base in Kolkata can cater to the need of the entire West Bengal region, Orissa, Tripura and Assam. They can also extend their servicing to the neighboring countries of Nepal and Bhutan as well. The only way to penetrate the interiors and some remote locations in the North Eastern region is to have a strong and efficient transportation network. Concur service is available in some parts but it only depends upon the load factor and it cannot guarantee timely service.
Console Shipping Services India Pvt. Ltd.
Srishti, 3rd floor, Flat 3B, 12
Ho-Chi-Minh Sarani, Kolkata -700071
Mobile : +91 9830295152
Tel : +91 33 46014171, Fax : +91 33 46014171
Email : mailkolkata@cssindiagroup.com