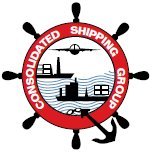 CSS Group recently concluded its annual Sales Strategy Meet 2013/14 at Devas Farmhouse in the picturesque setting of the state of Kerala, India also known as God's own country. The two day meeting was attended by CSS Senior Management, head of departments from the Middle East and the Indian sub-continent along with overseas guests from November 15-16th, 2013. The meet discussed the annual budget and accomplishments of each team followed by a sales forecast, strategies and goals for 2014.
The Sales Strategy meet was attended by Oliver Hahn from IFS Doha, Ben Jones of WMS-CSS Saudi, Riyaz Jordan from CaroTrans, Pankaj Khatua of Safmarine and Jan Bak Christiansen, by special invitation.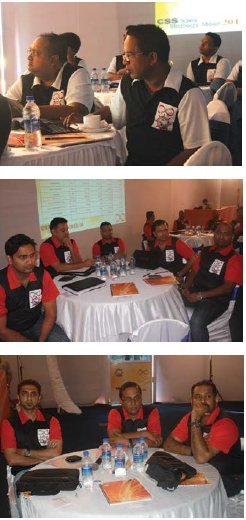 The theme adopted for this strategy meet was "LIMITLESS" which was chosen as it represented the unprecedented growth so far achieved by CSS Group and stands for the vision of the CSS Group management for the organization going forward.  Strategy Meet plays a vital role in evaluating team performances and highlighting strengths and weaknesses of the team. This provides a focus on the latest developments in areas ranging from sales strategy fundamentals to emerging IT technologies to prevailing competition.
Strategy Meet for CSS Group is more than just presentations made by managers, analyzing previous year's figures and forecasting budgets. It also includes dissecting operational processes to review the excellence level attained and team building activities. Although strategy takes account of the future, it takes place in the present. It is about choices in the present that have results in the future.
The CSS Strategy Meet was organized by the Marketing & Corporate Communications department of CSS Group along with Rainmaker in the field of events & entertainments, an Event management company based in Cochin, Kerala.  Rainmaker is a wholesome, complete events solution factory with a team of young, creative, enthusiastic and dynamic professionals with a vast experience in the field of events & entertainments.
CSS Strategy Meet is a well designed meeting structure that fosters opportunities for participation so people can be heard, questions can be asked and answered, discussions can take place, decisions are arrived at, and the most important items are attended to. It helps to collectively put together information from various sources to measure the impact and direction of strategies laid down and shape new tactics based on imminent factors as per the current scenario and future analysis.
A special thanks to the entire team at Devas Farmhouse and Rainmakers for all of their assistance and hospitality and to Niji and his vibrant team of 12 to 12 Barbeque for the mouthwatering food prepared during the 2 day period.