On Friday the 26th of November 2021 Dubai's Sheikh Zayed Road became a giant running track for the annual Dubai Run 2021. CSS Group also participated and was represented by Alan Ramesh (Marketing Assistant) and Babu Krishna Pillai (Documentation Messenger).
With a total of 146,000+ participants the highway saw a sea of human beings in action mode. Dubai's arterial road attracted people from all walks of life cutting across age barriers as they came in unison to celebrate Dubai's spirit of enthusiasm and community.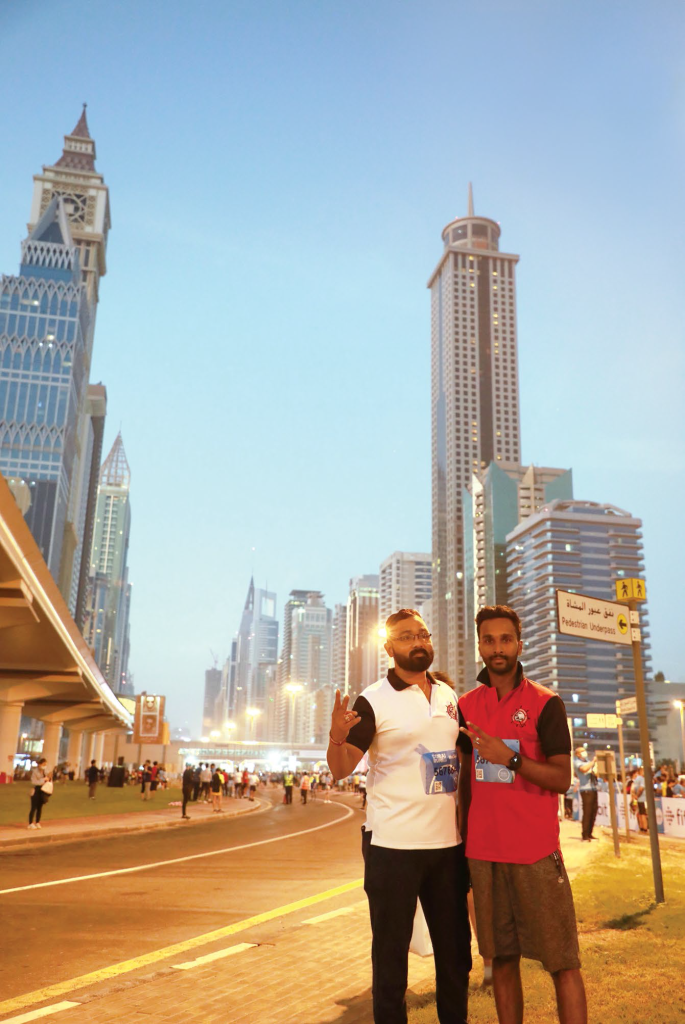 His Highness Sheikh Hamdan Bin Mohammed Bin Rashid Al Maktoum, the Crown Prince of Dubai, being a fitness enthusiast himself, championed this challenge passionately. He was at the starting line, that had the backdrop of the Museum of the Future. Sheikh Hamdan posted a video on Instagram stories of himself at the run with a simple one-line motivational message: "Let's do it."
Sheikh Hamdan has been the force behind the Dubai Fitness Challenge – a month long fitness initiative to promote a healthier and fitter Dubai. As a part of the Driveway Fitness Challenge, UAE citizens, residents, and visitors are invited to partake in 30 minutes of exercise every day for 30 days, and the Dubai Run has been one of the main events within it. He expressed his exhilaration about the event, "Running alongside 146,000 people who completed the Dubai Run today, I was moved by the strength of our community and seeing what we can achieve when we work together. By turning out in such numbers, we have shown the world that this is one of the greatest cities to live in, work in and visit; a city with an unassailable spirit and ability to achieve."
While families, amateurs, and those out for a day of fun generally did the 5km run/walk, some of the world's top athletes ran alongside recreational runners and aspiring running champions in the 10km stretch. They included a team of elite Kenyan runners who have been participating in several DFC events and activities.
It was indeed a run to remember as the route took them past the iconic landmarks of Dubai like the Museum of the Future, Emirates Towers, Downtown Dubai, and Burj Khalifa.
The first run took place in 2019 and followed in 2020 as well. Last year, it was reorganized on different routes due to social distancing during the pandemic. The Dubai Fitness Challenge 2022 will be held from 28th October to 26th November