Lighthouse - March, 2017.
DP World Visits CSS Regional Head Quarters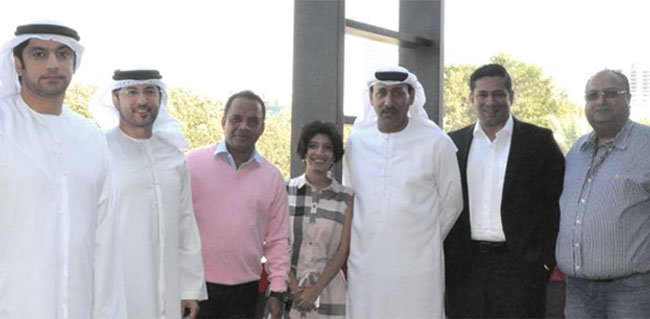 CSS Group Regional Headquarters had a VIP visit last month. Mr. Abdulla Damithan, Director Commercial Department & Mr Shahab Al Jassmi, Deputy Director- Commercial Department, DP World visited the new Consolidated Shipping Services facilities in the Jebel Ali Free zone. The visit was organised, on an invitation extended by the Vice President, Freight forwarding of CSS Group, Ajay Krishnan after the new Regional Head Quarters of CSS Group, got inaugurated. Guests arrived in the afternoon and were received by T S Kaladharan, Chairman, CSS Group along with Chandrakala (CK) Director, Operations & Ocean freight and Ajay Krishnan. Raj George, Sr. VP, Projects, Oil and Energy was present during the occasion.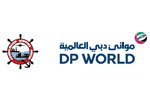 "We are pleased to meet our long time committed customers, Consolidated Shipping Services, and visit the CSS Headquarters and their Container Freight Station in Jebel Ali Free Zone. We welcome the significant capacity expansion the CSS Group has made with additional warehouse facility.  The CSS Group is a proven partner of DP World in our mission to enable trade across the MENA and Indian subcontinent regions for over two decades. DP World, UAE Region looks forward to an even more productive future working with the CSS Group to build and support trade to and from Dubai and contribute to enhance Dubai's position as the preferred trading hub of the Middle East" mentioned Mr. Abdulla Damithan.
The visiting officials of DP World discussed various topics of business with the CSS Management team and took a detailed look at the CFS facilities within the area. "Being an integral part of the logistics fraternity in the region, it was an honor to receive the DP World representatives at our facility. During the course of the discussion it was good to know that we share a common agenda when it comes to professionalism in the field of shipping and logistics" commented Chandrakala.
DP World is one of the largest marine terminal operators in the world, a portfolio of 77 operating marine and inland terminals supported by over 50 related businesses in 40 countries across six continents with a significant presence in both high-growth and mature markets. A dedicated team of over 37,000 employees from 110 countries cultivates long-standing relationships with governments, shipping lines, importers and exporters, communities, and many other important constituents of the global supply chain, to add value and provide quality services today and tomorrow.
"A pleasure to have received DPW to our new facility. The CSS Group is keen on working closely with DP world to ensure we maintain consistencies in thoughts and objectives across our region" mentioned Ajay. CSS Group with its vast network in the Middle East and the Indian Sub-continent enjoys a warm and cordial relationship with ports and shipping lines across the globe and DP world needs a special mention when it comes to professional logistics management and knowledge sharing processes.