Lighthouse - February, 2021.
FIDA ASGHAR SPEARHEADS THE NVOCC DIVISION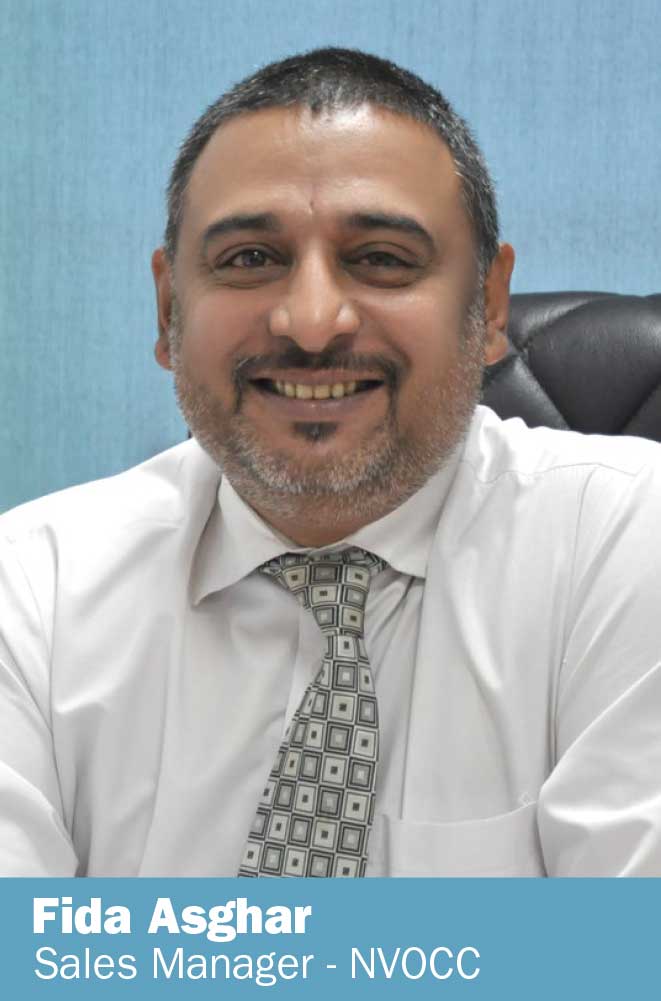 Having completed more than two decades with the CSS family, I can proudly affirm that I am a true-blue CSS-ian, through and through! My jovial and friendly nature has allowed me to enjoy every second of this incredible journey. 
Our team handles sea freight and is mainly into LCL shipments. This vertical has been the backbone and the very bread and butter of the organization. Though we are neutral in the market, this year we intend to concentrate on exports. As for the plans for the coming year, we have many in the offing and will be revealed in the days ahead. 
We look forward to 2021 for greater opportunities as the world opens up slowly after the pandemic and things have started moving. The New Year has brought in the good news of the Gulf countries opening up Qatar's borders. We have set our targets high for the year ahead, and we will work at achieving the set target of 40,000 cbm in 2021. Our vertical has set our eyes to achieve this target and promote more KSA activity to increase LCL export volumes. 
We operate in an increasingly competitive market with more consolidators coming in every year. However, we believe that with the excellent rapport we build with our clients and our superlative services we provide, that exceeds expectations, we are here to stay and be on top of our game.    
CSS's greatest strength has always been with the open-door policy, making it easier to communicate with the management and the teams. I look forward to sharing my experiences with the team to lead them on the right path to success.