Lighthouse - September, 2014.
FPS AGM 2014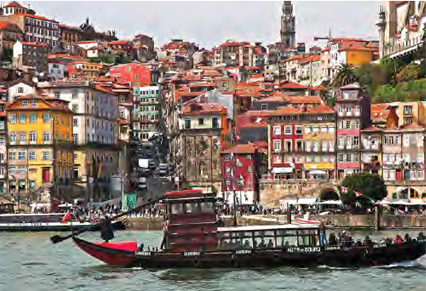 The FPS Group Annual General Meeting and its week-long programme of associated meeting and events will be held at the Hotel Solverde Spa & Wellness Center, Oporto, Portugal from October 20-25, 2014. This year's FPS AGM theme is, "New era, new spirit."
The week long programme begins with Welcome to Oporto Advisory Board meetings, on Monday October 20th followed by an executive summit on Tuesday, October 21st for all full members. This will be followed by a welcome dinner for all those attending the AGM and conference. The AGM itself will take place on Wednesday October 22nd, followed by two days of 1:1 meetings on the 23rd and 24th of October. On Saturday October 25th, there will be an (optional) city tour for all the attendees of the AGM. Representing CSS Dubai is Siby C. Kurian, Sr. General Manager, Sales & Marketing and Dean Landers, General Manager, CSS Kuwait.
"The AGM is an excellent opportunity for all the group members to share and discuss the business growth and strategize for the next year. The annual general meeting is an important occasion in the FPS calendar, which provides the unique chance for its members to participate in business discussions, hear presentations and talks on specific topics by experts and express your views. CSS Group looks forward to attend the FPS AGM in the most scenic Portuguese ambiences and to participate with other members," added Siby C. Kurian.