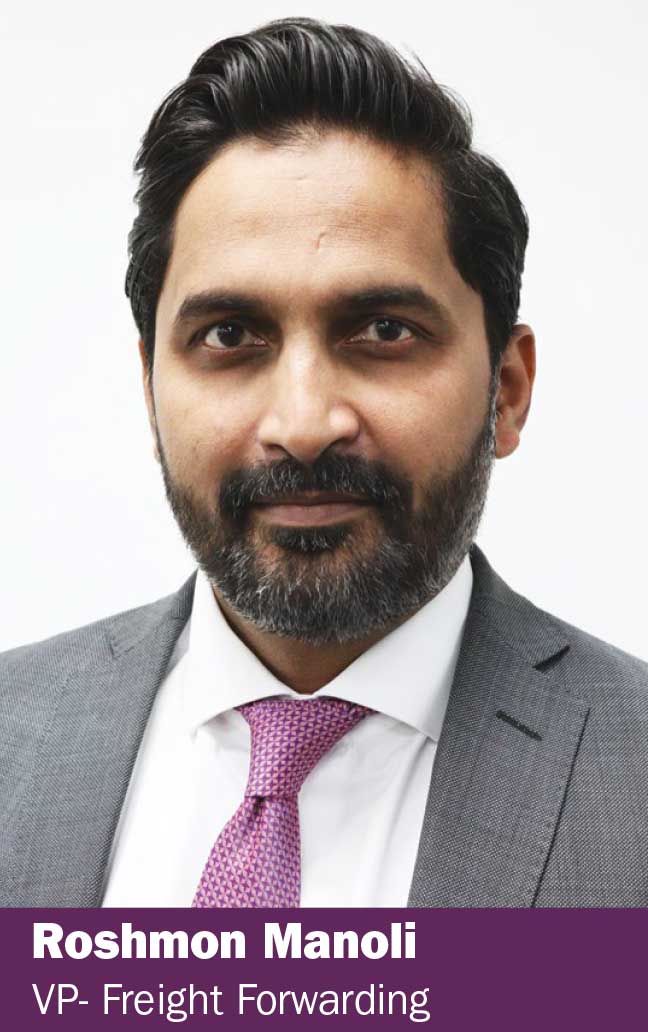 Having begun my CSS career in 2000, I have had the opportunity to grow along with the organization and witness its phenomenal growth from close quarters. It has been a privilege to be a part of CSS's successful journey as it completes 25 years in the shipping and logistics business this year.
CSS has evolved to become one of the most innovative service providers in this region and with offices across the GCC and the Indian subcontinent and extensive global coverage through its international network partners.
Marching onwards
In my new role, I look forward to growing the global freight forwarding business at CSS and the experienced team of product specialists in each of the verticals – Air, Ocean, Supply Chain & CHR Network / Key Account Management. Considering the challenges the industry faced in 2020 amidst the pandemic, tight capacity has been a key characteristic for both air and sea freight forwarding markets. This is likely to continue during the first half of 2021. However, our team is geared to tackle this by offering new solutions and services to customers, building stronger customer relationships, and our key partners. Over the next three years, one of our focus areas is balancing volume growth with revenue sustenance across all the verticals.
New market segments
The E-commerce retail and manufacturing industry will be one of the big drivers for the logistics business. We see this as a potential opportunity for revenue growth moving ahead. The strong work ethic and 'customer-first' culture of the CSS team will eventually propel the strategies and plans for the next five years as we surge ahead on full steam towards completing three successful decades in the business.