Lighthouse - July, 2016.
Growing Auto Logistics at CSS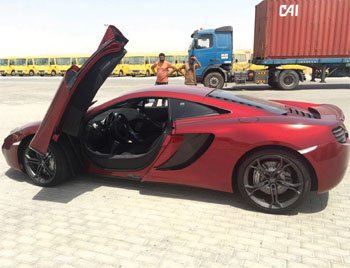 A recent specialized vertical for the CSS Group, the auto logistics  segment has been showing some remarkable progress during the recent months. From the "auto racks" which allow for effective and environmental friendly loading of vehicles in shipping containers to specialized handling of high end vehicles, door to door, the CSS Group is slowly becoming a trusted name in "auto logistics" in the region.
In an earlier edition CSS had showcased their product in association with a partner, using the auto-racking system for loading up to 4 vehicles in a container. The advantage of this process was a damage free transport of vehicles from origin to destination. CSS group has now gone ahead with value added services, which include vehicle wrapping and specialized lashing for high end vehicles as well. They are currently engaged in a project of transporting 16 brand new McLaren Super cars, their growing expertise in handling this segment of the car industry was a prime reason for CSS to be awarded with the job.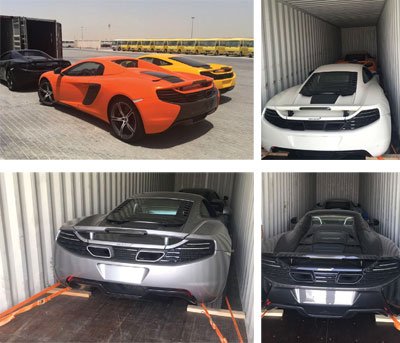 The new infrastructure at CSS, the 10,000 Sq.mt open yard in Jebel Ali – is geared to handle receipt, storage and operations for auto logistics. This facility combined with their new warehousing facility at JAFZA, which will be operational soon, gives an unparalled infrastructure to cater to this segment of the business in the region. CSS facilities at Sharjah, including a covered area suited for storage of vehicles and the open yard are already popular with customers looking for safe and secure handling of vehicles.
"This has been a relatively large vertical in our industry here in the region, while we have taken our time to enter this market we intend to offer our customers a quality product. We have the necessary infrastructure in place to allow this, and I do believe we can create a niche for ourselves in this vast segment.  There is definitely more to come from us – Drive Safe", commented Ajay Krishnan Vice President Freight forwarding CSS Group, while talking to Lighthouse regarding auto logistics at CSS.