Lighthouse - March, 2018.
IATA FOR CSS INDIA
CONSOLE SHIPPING SERVICES INDIA PVT. LTD HAS BEEN RECOGNISED WITH IATA CERTIFICATION.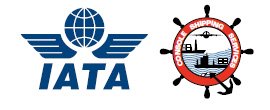 Governed by the Cargo agency conference, IATA cargo agency programme affords benefits to both airlines and agents. It provides agency with industry recognition of their financial and professional cometence while airlines gain access to a global distribution network of approved agents to sell their products. As an IATA agent they get access to Cargo account settlement system(CASS) at no cost as well. CSS India today operates from 11 offices offering a wide range of services in the shipping and logistics industry.