Lighthouse - May, 2019.
INTERMODAL 2019
CSS GROUP ATTENDS THE THREE-DAY EVENT IN SAO POLO
Intermodal South America, which is considered to be the largest platform that provides communications and idea exchange amongst the cargo and logistics fraternity concluded successfully, recently in Sao Polo, Brazil. CSS Group participated the event from 19th to 21st March, which consisted of exhibition and networking events. CSS was represented by Midhun George Assistant General Manager Sales, CSS Abu Dhabi & Krishna, Management Trainee, CSS Dubai.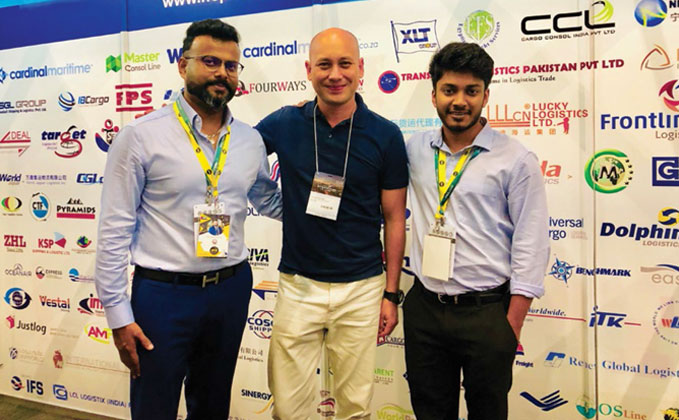 "Every year Intermodal brings in immense prospects of business for us at CSS Group and I think that there is no other better manner we can reach the Latin American fraternity across the globe than Intermodal," commented Midhun about the exhibition.
Considered by the industry experts as a strategic platform for generation of new businesses, Intermodal South America gathers during its three days the main players in international and national market, promoting businesses and partnerships, working as a platform for launchings, brand reinforcement, joint-ventures, sales and networking.
"Intermodal is a worldwide show for coordinations, transport, freight and global exchange. There is abundant opportunity of relationship building, which could eventually become business. Moreover, this event brought in Global giants and start-ups under the same roof for interaction" Mentioned Krishna about the event.