The Indian Government had started a flagship program in liaison with the Ministry of Shipping in 2015 called the Sagarmala. The program successfully covered seven years, and the Jawaharlal Nehru Port Authority (JNPA) has renewed its focus on multimodality under the PM Gati Shakti program. The program's highlight was the development of dry ports in Wardha and Jalna in Maharashtra in Western India. Under the banner of Sagarmala phase has been completed, and will further bolster the economy in this region by connecting the upcoming multimodal parks seaports using big road and rail projects. A scheme with a budget of ₹184 crores, the dry port in Wardha, Nagpur, has been developed as a multimodal logistics park with the National Highways Authority of India(NHAI). The Jalna project has 90 percent of its Inland Container Depot (ICD) works completed. NHAI and Container Corporation of India (CONCOR) has expressed interest in its operationalization, with the project cost set at ₹327 crores.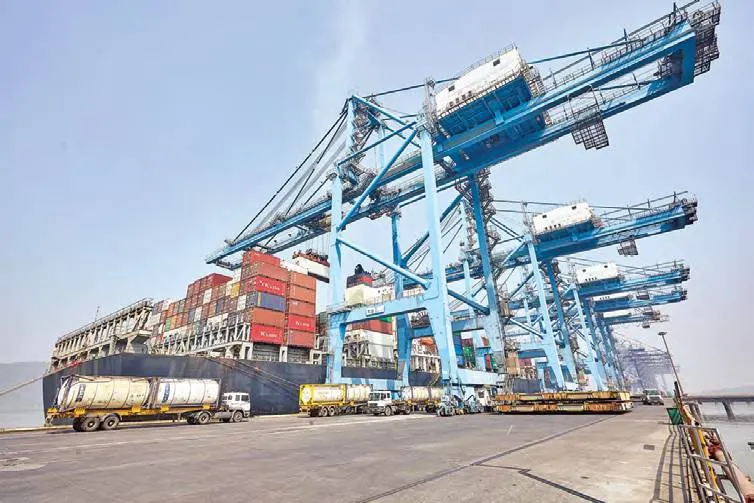 Port-led Industrialization
The chairman of JNPA, Sanjay Sethi IAS, spoke about this focus on multimodality, "JNPA plays a pivotal role in the Governments initiative of the Sagarmala to boost the port-led industrialization. JNPA has multiple projects under Sagarmala based on the four-fold view – to change dynamics and reduce logistics costs in India, boost overall economic development through ports and empower coastal communities put across by the ministry."
He emphasized, "Acting as the major catalyst for the trade and shipping industry, JNPA's projects like the fourth container terminal, JNPA SEZ, Dry Ports at Wardha and Jalna, additional liquid cargo jetty, and many more will foster the port's ease of doing business and take Indian EXIM to greater heights."
Spurring Development of Indian Ports
Giving an update on the recent IT disruption that disturbed the terminal operations, Sanjay Sethi adds that the port had initiated a sanitization process for the entire digital infrastructure and set up a new protocol to avoid such future occurrences. He further added that the port would finalize the process of privatization of JNPCT on April 28 and the coastal berth on May 2, 2022.
Due to the Sri Lankan economic crisis, its effect on the Colombo Port is not small as most Indian ports on the eastern coast depend on them for transshipment. The Sagarmala initiative has allowed the Indian ports to handle large volumes efficiently. Owing to the immense potential in Maharashtra's coastal region, 131 projects worth ₹1.05 lakh crore have been proposed to be implemented in Maharashtra, and these projects involve various categories like port modernization, rail, road, cruise tourism, RORO, ROPAX, fisheries, coastal infrastructure, and skill development.