Lighthouse - July, 2017.
Lighting Up Dreams Of Children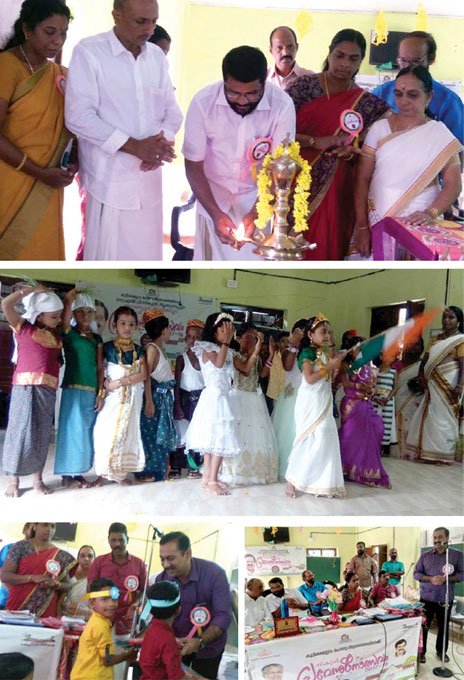 CSR activities have always been an integral part of CSS for the last two decades of its service in the UAE and India.  By participating in the charity initiatives of the UAE government CSS has always demonstrated its responsibility in giving back to the society.
Being a renowned philanthropist, T S Kaladharan, Chairman of CSS Group had initiated many an events in India as well which covered the educational and healthcare spectrum of his home state of Kerala. During the recent school reopening in the state, a novel venture was organized on behalf of CSS Group, contributed by Kaladharan, in his village of Thrikkunnappuzha. This year CSS donated One thousand three hundred school bags with books pencil boxes and pencils along amongst the less fortunate government school students of the region. G Unnikrishnan, CSS Group Head of Marketing and Corporate communications inaugurated the School kit distribution.
This initiative went helping 5 schools in the village witnessing enthusiastic small faces cheerfully receiving the contribution. CSR initiatives of CSS Group new bags and study aids were distributed amongst pre-primary and primary school children at Thrikkunnappuzha, Alleppey Dist. Kerala. Five schools which are running under the Government of Kerala aid were benefitted by this regular CSR programme of school aid distribution. "The CSS Group has always stood in the forefront in giving back to the society in whatever ways we can. Two decades of our presence in the UAE and India has seen innumerable charity events in which CSS had been a part and parcel and we are thankful to the society for this" commented Unnikrishnan G.
New School kits brought beaming smiles on the little faces. The programme commenced with local authority members from the Panchayat wards welcoming the gathering.  All the children, their parents and the school authorities were present for the occasion.  Lunch too was organized by CSS after the function for the students, parents and the school staff on the first day of the academic year.