Lighthouse - January, 2017.
Merry Christmas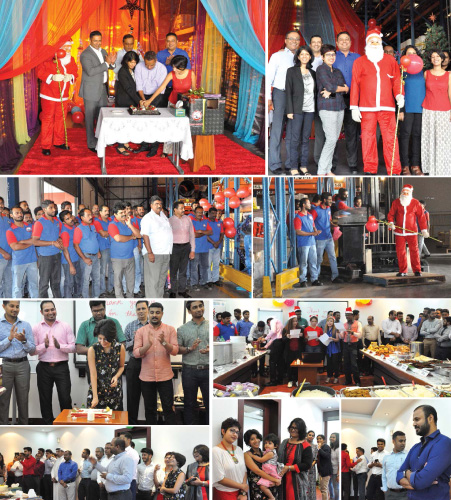 It was a room full of variety dishes and beaming faces. Christmas decors all around, red, gold and green colours were predominant. Celebration, gifts and carol songs and the pot luck lunch with around 30 dishes from starters to desserts. CSS Group celebrated Christmas this time in style on the 22nd in the office and the 25th of December in the Warehouse.
Santa arrived, but not in a sledge as the tradition recommends. Instead he came in full style in a Forklift, the CSS way. Gifts were distributed amongst the staff members. Cake cutting on the 22nd was done by Chandrakala (CK), Director Ocean freight operations in the office and on 25th it was done by T S Kaladharan, Chairman of CSS Group.