Lighthouse - January, 2020.
NETWORKING OPPORTUNITY
CSS GROUP PRESENTATION AND INTERACTIVE SESSION FOR NEW ZEALAND BUSINESS DELEGATES CSS Group was invited by the Dubai Exports to address gathering consisting of the business partners from New Zealand. Being the preferred logistics partner of Dubai Exports, CSS Group got this opportunity on the 28th of October at the Deira office of the DE.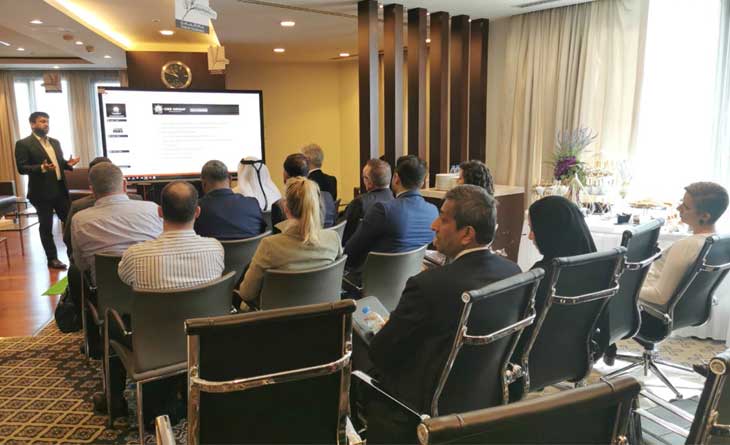 Santanu Datta, AGM – Business Development and Roshmon Manoli, General Manager – Sales & Marketing, represented CSS Group at the function. A 20-minute presentation was done during the event, which was followed by an interactive session with the visiting delegates. The presentation showcased the capability of CSS Group in assisting the EXIM activities between UAE and New Zealand. It was a venue for CSS to prove how they can be of value addition to the potential mutual business of the two countries through Sea & Air logistics.
"We thank Dubai exports for offering this rare opportunity to CSS to be a part of this business gathering and to explain and interact with the business delegates regarding our service offerings. With a strong presence in the Middle East, CSS is fully confident in partnering to fulfill this ambitions trade plan between the two countries through the Shipping & Logistics fraternity" mentioned Santanu Datta.
Mr. Abdel Rahman Al Hosani did the Dubai Exports presentation. The entire event consisted of Breakfast, which was followed by networking sessions and tour at Exports Resource Center for the delegates