Lighthouse - July, 2012.
New Face For CSS Homeward Bound Website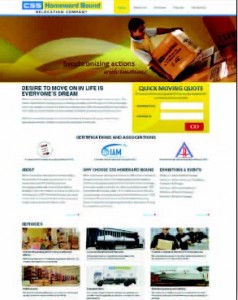 CSS Homeward Bound is pleased to announce the launch of our new and improved website. Designed with a fresh innovative appearance the website has a plethora of features to assist our users in product/service selections in a user-friendly format along with information about our latest products and services.  The new website is designed to allow users to quickly find the content they are looking for.
From a marketing perspective the new website enables CSS Homeward Bound to lead the way in how we communicate with our customers, through regular updates and innovative technology that we are embracing including Facebook and Twitter.
With a growing focus on digital and social media, CSS Homeward Bound has also set up Facebook and Twitter accounts, as a form of communicating with our clientele.