Lighthouse - September, 2017.
New Look and Feel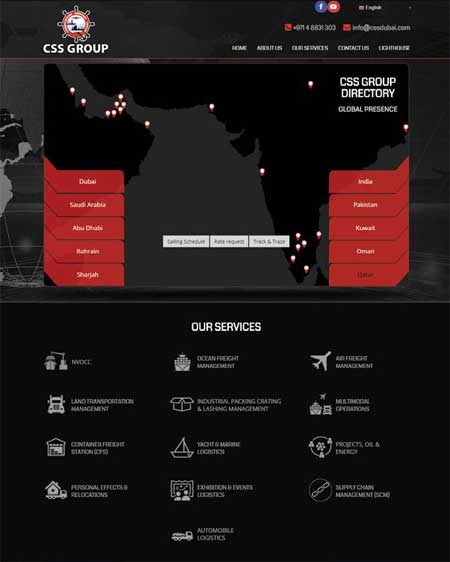 As part of expanding its digital presence and to enhance the marketing activities, CSS Group launches their revamped website recently. The website offers a totally new look and feel and will ensure a better user experience across various devices, including desktops and mobile phones.
The revamped website offers a unique navigational experience, as the various regions of the company are separately shown and the offices of that particular region are listed in that section.  All main office addresses are readily available in the homepage map which offers more accessibility to the clients. The social media pages of the group company can be accessed by the person who visits the group site. Ten different language options is another unique feature of the CSS Group site.
Customers can track their cargo from the "Track & trace" link in the website. The revamped site also offers features like the "Sailing schedule" and the "Rate request" online. One of the major attractions of the website will be the online chat option, which offers cent percentage transparency in all operations activities of the group company. "More features are being planned to be incorporated soon. The whole aim of this new website is to give easy navigation and make it more user friendly to our customers. We are already receiving positive feedbacks from the users" commented Sasikala, Manager Marketing, CSS Group.