With the drop in direct trans, and Pacific calls with carriers, Japanese and South Korean cargo owners are paying high rates to ship their products to North America. China, however, has been offering transshipment to mainline services. The fall in connectivity has led shippers to use short sea services from Japan and South Korea to China.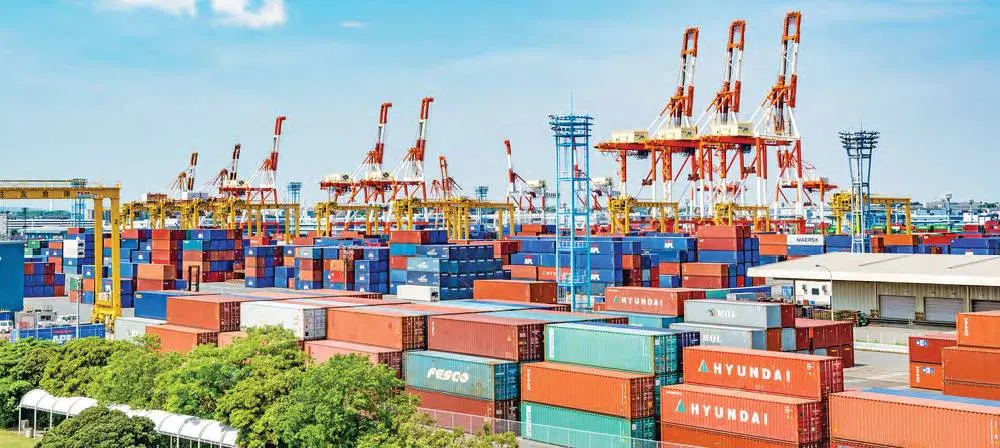 The transpacific container volumes have shown a significant fall in 2020 The transpacific calls fell from 400 in 2019 to 350 in 2020. This figure was pegged at Yokohama, Japan's second-busiest container port. However, it triggered the feeder services connecting ports in China, totaling 1,860 in the same year.
Managing Director at Geodis China, Ivan Siew, said "Carriers have rescheduled their vessels and implemented recovery plans to improve schedule reliability. In some cases, port calls have been cut off from Japan and South Korea. Some routings from Japan to the US West coast will ship via Shanghai. US East Coast services will keep the original ex-Japan/South Korea port schedule." The spot rate to ship a 40-foot container from Japan to the US West Coast stands at 64 percent, higher than China, while South Korea stands at 32 percent higher. This has compelled most shippers to use short sea services from Japan and South Korea to China, where cargo is shipped to mainline services.
VOLUME DECLINED FROM MAJOR JAPANESE PORTS
The top ports in Japan like — Tokyo, Yokohama, Kobe, Nagoya, and Osaka, showed that volumes plunged in 2020. "Most shippers suffer from space availability, especially to the US West Coast," said Keiko Kiso, managing director of Rhenus Sankyo Logistics Japan. He further indicated, "From Japan, we have only one direct service — the Far East Pacific 1 (FP1). The situation is worse now, as there have only been three vessels coming to Japan over the past eight weeks."
AFFORDABLE RATES IN CHINA
Presently the freight rates from Japan to the US West Coast stand at $14,000 per FEU, South Korea to the US West Coast stand at $11,200 per FEU, and China stands at $8500 per FEU. The rates have been provided by the freight rate benchmarking platform Xeneta. Xeneta chief Peter Sand states, "Chinese ports are consolidating cargo before leaving the region. Since May 2021, the rates out of China on the trans-Pacific have become much cheaper than those out of Japan and South Korea.
2020 saw downward plunges in all of Japan's ports -Tokyo, Kobe, Nagoya, and Osaka while China climbed upwards. The prices per FEU for spot export cargo from Busan to Los Angeles have gone up by 50% in January compared to August last year. At the same time, the prices from Shanghai to Los Angeles were down by 8%. Eunice Yu, Dacshers head of Ocean Freight Asia Pacific, mentioned, "Capacity from Busan and Japanese ports is always tight. Most of the time, Busan serves as the call on the trans-Pacific trade, so carriers tend to drop the Busan call to catch up on overall service reliability."