Lighthouse - January, 2018.
NVOCC GOES ON TEAM RETREAT TO DIBBA, OMAN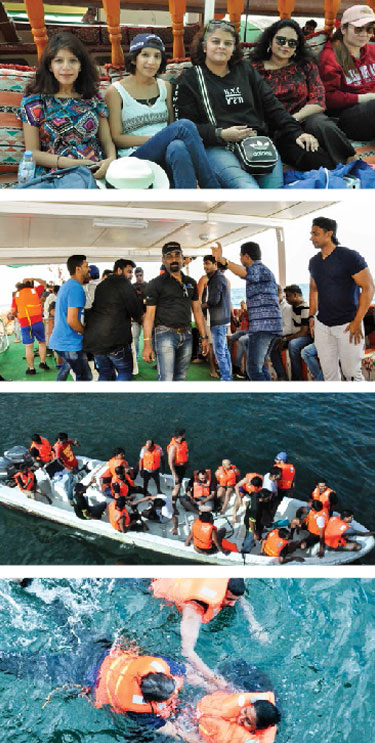 24th November, 2017: The 45+ strong NVOCC division – led by Director Chandra Kala – went on a day-long team retreat to Dibba, Oman.
The NVOCC division in Dubai, UAE was invited to a day-long team retreat, to participate in a Dhow Cruise lush with team-building exercises, snorkeling, swimming, banana boat rides, fishing and just a day to personally get to know their fellow colleagues.
The scenic tour included visits by the Hajar Mountains, famous Stone Houses and Limestone caves. The team had an amazing time discovering more about their colleagues in an out-of-office space, thus strengthening their bond further. Team bonding brings people together by encouraging collaboration and teamwork. Fun activities that help people see each other in a different light allow them to connect in a different setting.
In addition to team-building exercises and activities, team-building vacations give employees a chance to relax and get to know each other outside of the typical workplace environment. We find – as with any organization of our size – that a team works better once they know one another on a more personal level. Giving employees a well-deserved break can increase motivation and performance once they return to the workplace.



We would like to thank our volunteers who helped organize such an event, hoping there will be more to come to match its caliber.