Lighthouse - March, 2010.
OUTSTANDING SUPPORTER OF THE YEAR 2008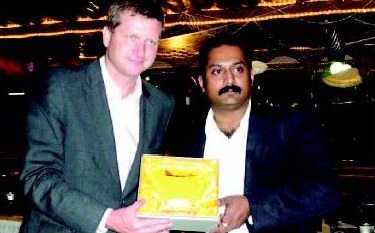 CSS Bahrain was awarded the Outstanding Supporter of the year 2008 at an event hosted by the Martinair regional head office in Sharjah, UAE. The function was held in Dubai, UAE on a Dhow Cruise. CSS Bahrain has been the Cargo General Sales Agent for Martinair since 2004. The award function was attended by Narayan R T, GM – CSS Bahrain, Harm Winkeler, Vice President – Asia Pacific, Keku Bomi Gazder, Director Cargo Sales -Middle East and South Asia, along with the Martinair team and other distinguished guests and clients.