Lighthouse - January, 2017.
Planning, Precision & Performance (P3)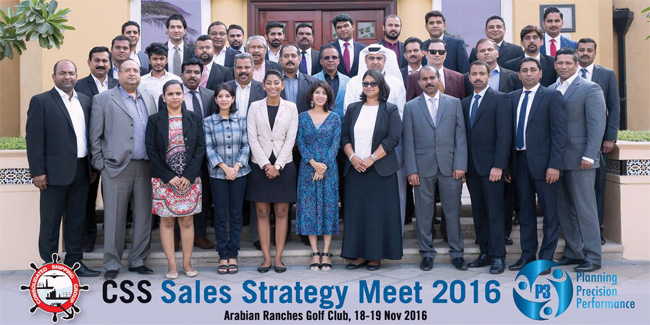 CSS Group Sales Strategy Meet 2016 held during the month of November
CSS Group recently conducted their Annual Sales Strategy Meet for the year 2017 in Dubai. The Two day event was organized at the prestigious and picturesque Golf Club in the Arabian Ranches. The theme they adopted for the year's meet was "Planning, Precision & Performance (P3)", which invariably demonstrates the professional approach of the company towards the services rendered from the day of its inception. CSS has always strived to excel in all the ventures, year on year and today has reached a respectable position amongst the renowned names in the field of Shipping and Logistics in the Middle East and the Indian Sub-continent. The meet was inaugurated by Chandrakala (CK) who introduced the theme and its inner sense and importance.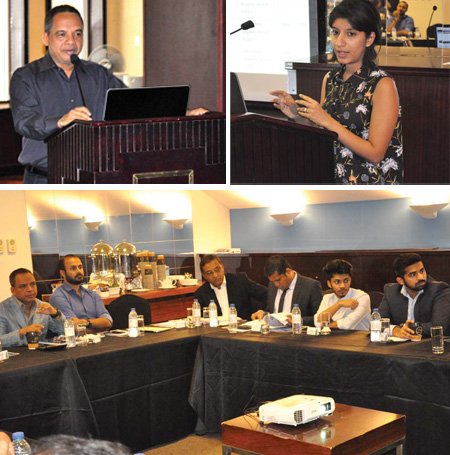 This year's meet saw some interesting presentations on the first day regarding the Strategies for each division of the company. The strategy presentation was done by the division heads and Senior Management staff. Day Two was dedicated to Budget analysis and proposal for the next year. The discussions and interactions invited some novel changes in the current approach of Sales and Marketing. Delegates from both the Middle East and the Indian offices participated and did their presentations.
The sales strategy meet is organized as a part of enhancing the sales programme, every year. The middle & top management of the group company assemble at any of the renowned destinations of the globe and discuss about the past sales and design new sales programme. Each office and each department will have separate presentations and suggestions regarding the sales enhancement. All suggestions will be finally reviewed by the Top management who approves a consolidated sales programme which will be incorporated into the sale process.
The Two day meeting concluded with the vote of thanks by the Chairman of CSS Group T S Kaladharan wherein he reiterated the need for more focused approach to overcome the present global crises.