Lighthouse - September, 2021.
PREDICTIVE AI WILL REINVENT THE SUPPLY CHAINS OF TODAY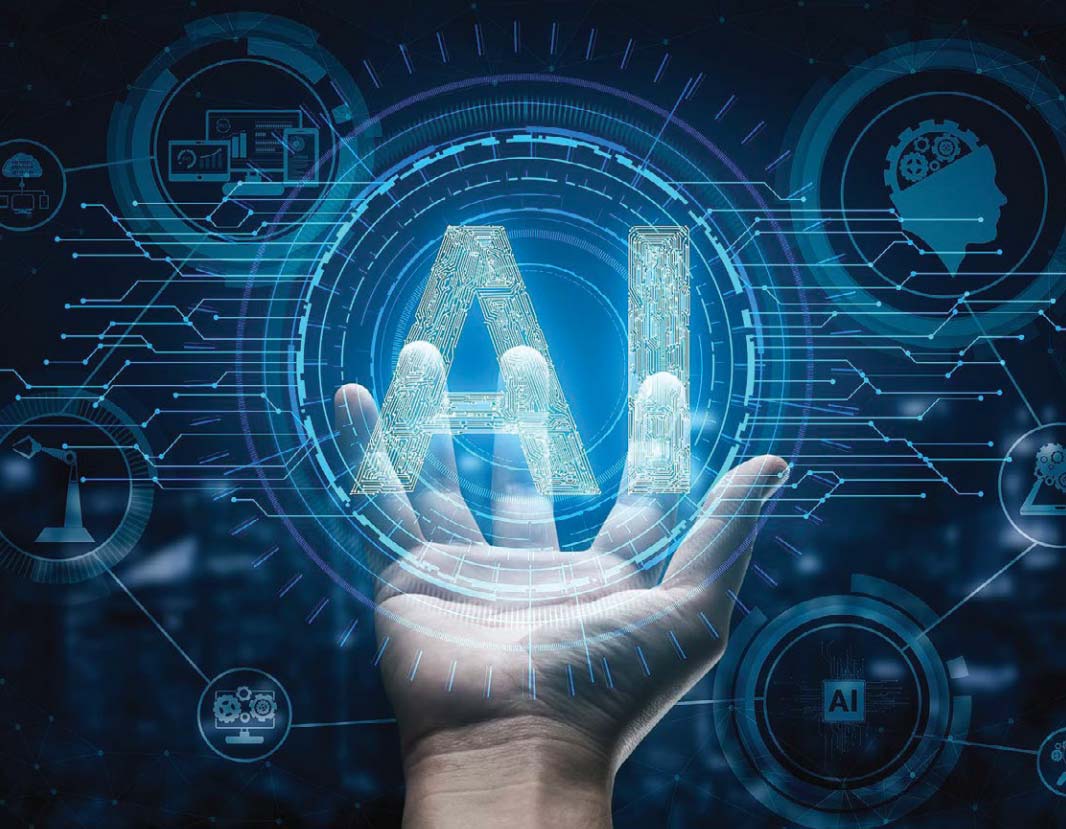 With highly reactive and disruptive supply chains, planning ahead is simply out of the question. They are continuously reacting to the number of orders, the position of the shipment, the state of production, and so on. That is the primary reason why the COVID-19 pandemic took us by surprise. Prior to the pandemic, there were always large-scale shortages, waste, and losses in millions of dollars. The pandemic has not just exacerbated the problem but also highlighted the major flaws of inventory-heavy supply chains.
Predictive Artificial Intelligence (AI) and Machine Learning (ML) has the capability in not just identifying the growth in demand across different nodes in your supply chain, but vastly reduce response and decision-making processes and the time taken to do it. A proactive approach, adopting these technologies is a prerogative to future-proof your supply chains for black swan events like the COVID-19 pandemic.
A Proactive and Lean Supply Chain
Using Predictive AI technology to optimise the various supply chain processes will improve your Supply Chain's ability to respond effectively across the network to any disruptions, vulnerabilities, and also help you mitigate the effects of Black Swan events.
Knowing demand and predicting how events will affect demand, will aid in the management of all the moving parts of the supply chain, from manufacturing to distribution. This is precisely where a more proactive supply chain has an advantage.
While data analytics is based on past events, predictive analytics identifies patterns, tests assumptions, and employs Machine Learning algorithms to re-evaluate and adapt the model for the most accurate results. AI-powered predictive analytics has numerous applications in all supply chain processes, beginning with Demand Forecasting and progressing to Automated Production Planning, which is based on sensing demand at the distributor level and using that to forecast near-future demand.
This, in turn, has the potential to make production much leaner than the current inventory-heavy production model that is the norm across sectors and verticals. Companies will be able to meet 20%-30% more demand with the same or lower production capacity by applying the lean methodology throughout the supply chain, beginning with suppliers, vendors, and ending with distributors and retailers.
How can Predictive AI be implemented across the supply chain?
Supply Chains assist in making accurate decisions in near real-time and can be widely adopted across the value chain. With numerous applications, AI-powered predictive analytics can provide you with insights that you can use to further optimise various supply chain processes as listed below:
Inventory Management
Once you have insight into the granular demand, businesses can manage their inventory across warehouses, distribution centers, and retail outlets. Supply and demand must be balanced to avoid waste and stockouts. AI-powered solutions can calculate safety stock levels by analysing past trends, market signals, and inventory levels.
Transport Logistics Management
In countries like India, the distribution network has to reach small neighbourhood stores that dot the rural areas. Predictive analytics can analyze traffic patterns, reachability, lockdown constraints, weather, and other events to determine the best route of transportation to deliver products from distribution centers to retail stores.
Lean Supply and Production
Accurate demand predictions can assist manufacturers in prioritising and focusing their efforts on rationalising their product line and lowering production costs. AI can also be used to improve procurement and supply planning by identifying the best raw material supplier.
Promotions and Pricing
The insights gained from demand forecasts will assist you in optimising your promotional activities and pricing models, as well as shaping demand. You can run simulations for multiple scenarios with Advanced Scenario Planning to see how different promotions or pricing models affect your sales and consumer behaviour.
How to future-proof your business
Today's hypercompetitive and volatile market demands superlative technologies like AI and Machine Learning (ML). Relying on older predictive methods is bound to throw you out of gear. During the pandemic, many companies failed to adapt their predictive capabilities, resulting in excess wastage and stock-outs in manufacturing and distribution. However, companies who have adopted AI and ML technologies for their forecasts were able to optimise their operations to the COVID-affected markets. Such companies have managed not just to survive, but thrive.
A recent McKinsey Report reveals that early adopters who successfully implemented AI-enabled supply-chain management were able to reduce logistics costs by 15%, inventory levels by 35%, and service levels by 65% when compared to slower-moving competitors. The implementation of organisation-wide AI practices will not just make your company resilient and ready for the future but also agile with improved processes in place.
However, simply adopting any AI technology is not the answer. Organisations should focus on integrating new technologies into their existing workflows in a simple and timely manner. The majority of businesses continue to invest in outdated technologies or in costly advanced solutions that take months to implement, resulting in opportunity loss for the organisation.
Predictive AI should simplify the already existing processes and not overburden the system. It should have the ability to stabilise forecasts, and allow businesses to identify opportunities immediately. It should help in facilitating teams to shift their focus to shaping demand. This is how we will transition from a purely reactive to a proactive and flexible supply chain.