Lighthouse - March, 2017.
Project Movement at CSS Kingston Logistics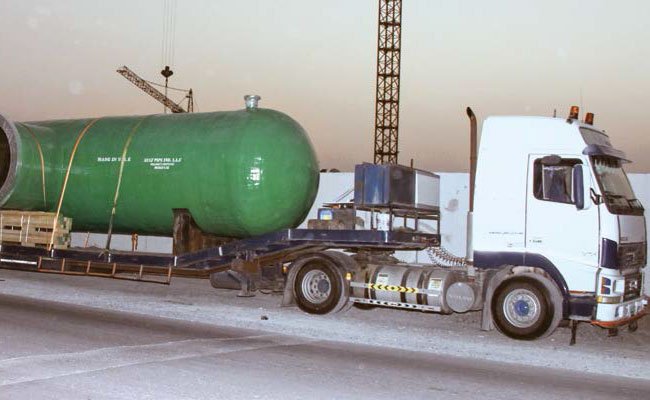 The Projects team at CSS Kingston Logistics FZC, Sharjah successfully moved a Sewage Intake Pump Discharge Header recently. The cargo was moved on a 20mt flat low bed trailer from its origin at Ras Al Khaimah, UAE to the destination at Al Jubail, Saudi Arabia. As is the practice, extensive study and survey was conducted as part of this movement regarding the Origin, destination and the travel route. Each point of the entire project was carefully assessed to ensure a fool proof and smooth journey of the cargo. "We were extremely delighted to have this movement successfully completed within the stipulated time. An extensive study on every inch of the operation made this journey a success. We are thankful to the authorities at the origin and destination for the timely arrangements of all documents" said Thomas Mathew, Branch Manager, CSS Kingston Logistics.
The weight of the cargo was 32 tons with a dimension of 20.6M x 3.2M x 4.475M and this was moved from United Arab Emirates to the destination at Kingdom of Saudi Arabia in 5 days under strict supervisions of experienced staff and transporters of CSS Group. All prior permissions were in place for the entire project movement.