Lighthouse - February, 2021.
PROJECTS AT CSS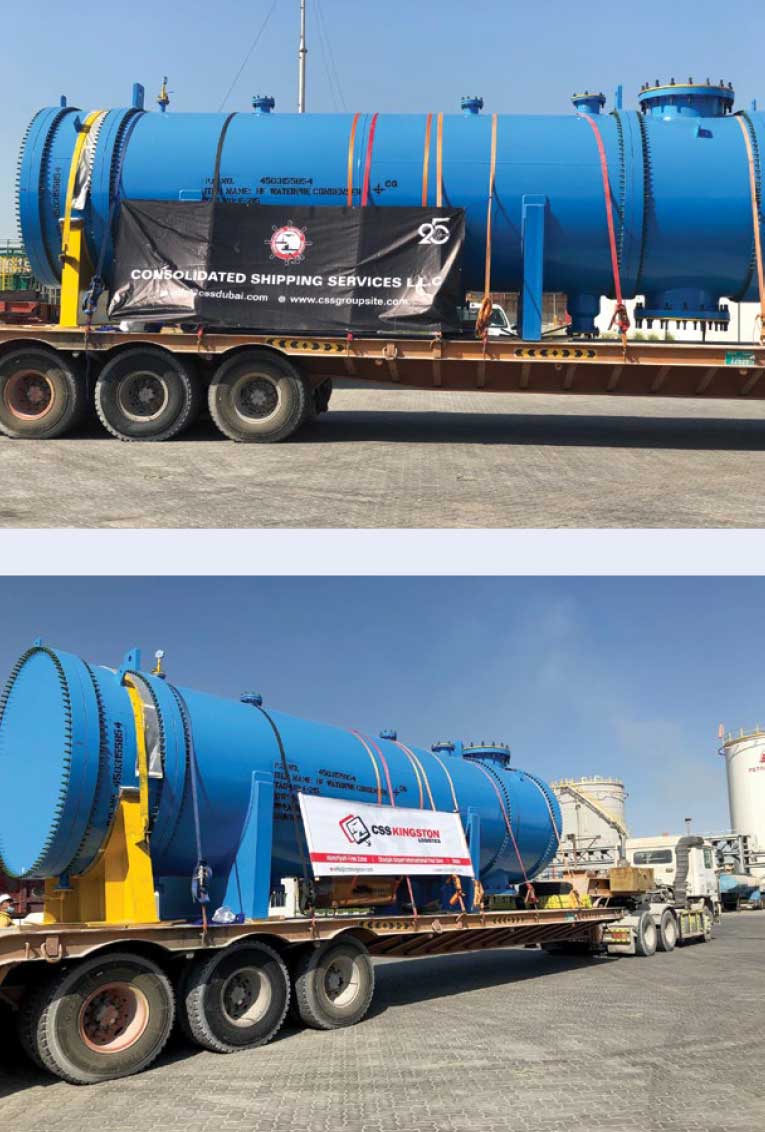 Team Projects at CSS started the year 2021 by completing a heat exchanger to DDP Houston. The scope of work awarded was to move the shipment from the manufacturer yard up to the door in Houston, USA. Though the weight and dimensions were smaller compared to the earlier piece, this move also required smooth coordination to ensure safe load out. The cargo was 60 Tons in weight and with 8.80 x 2.36 x 3.23m(lxbxh) as dimensions. 
The first part of the Hamriya Free Zone loadout, including the customs documentation, was handled very smoothly by our branch CSS Kingston at Hamriya free zone. Our in-house lashing & crating department got into action to ensure cargo is well lashed and secured without damaging the cargo. The documentation team at Jebel Ali ensured all formalities were completed for the smooth loading of the cargo out of terminal one at Jebel Ali port. The cargo completed full loading & lashing operations on the 1st January 2021 onboard vessel MSC NAVARINO.
"We were in very close coordination with the carrier MSC & Dubai ports authority, and we thank them for all their support. This, combined with great effort by all at the projects division & team CSS, ensured a smooth and seamless operation." Commented Mr. Arun P, Manager operations at Projects Division