Lighthouse - May, 2021.
QATAR AND INDIA TO INCREASE DIRECT SHIPMENT CAPACITY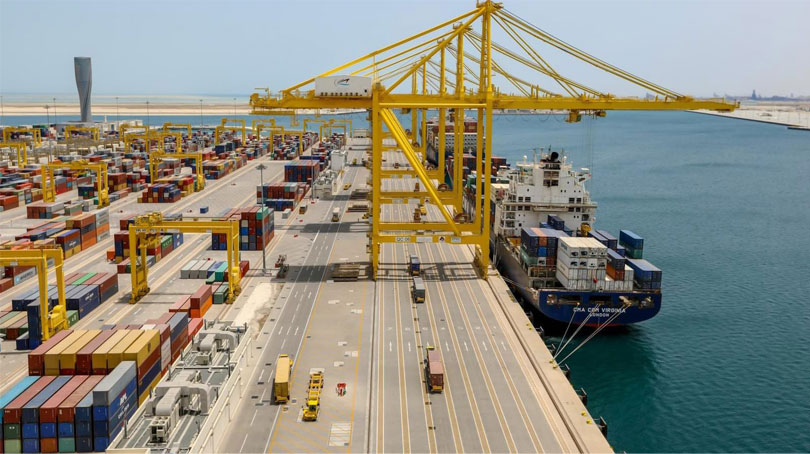 Qatar and India have shown a keenness to enhance the current direct shipment frequency as part of efforts to strengthen the economic and business relations between the two countries.
Qatar and India are working on finding new direct shipping routes between the two historically friendly counties. The move has come in the wake of the economic blockade imposed on Qatar by the siege countries. This situation has caused Doha to review and strengthen its maritime diplomacy. Ten days before the blockade, the Ministry of Transport and Communications launched a new direct maritime line between Qatar and India, India Qatar Express Service, linking Hamad Port with Mundra (Gujarat) and Nhava Sheva Port (Maharashtra).
The Qatar India Business and Investment Conference
The India Business and Professionals Council (IBPC) organizes the first Qatar India Business and Investment Conference (QIBIC). Speaking on occasion, K M Varghese, the president of IBPC, said, "To increase the frequency of the current direct shipment capacity, an exclusive session will be held on 'Doing Business in Qatar' from a logistics point of view, addressing relevant issues related to this subject".
K M Varghese said the conference's main objective is to kick-start a series of such events to bring experts, decision-makers, and key stakeholders in wide-ranging areas, both Qatar and India, to find the synergies to engage in the two countries. Being the first conference, this conference's focus will be on expertise and technologies rather than outright investment and projecting expected trade volumes between the two nations, stated Varghese.
Varghese also disclosed that QIBIC is slated to be an annual event. He concluded by saying, "We believe a conducive ambiance and atmosphere should be built first, between the experts, decision-makers, and stakeholders, to find areas of common interests before getting into the next phase of investing. We do hope that later episodes will scale into a higher level of exploring business deals."
Connectivity between Doha and Nhava Sheva Port, Mumbai
Milaha Maritime and Logistics, a subsidiary of Milaha Group, was the first to launch the direct container service between Qatar and India in 2015. The non-stop service connects Qatar's Doha port with Nhava Sheva, also known as Jawaharlal Nehru Port, located in Mumbai.
Trade between Qatar and India has shown a phenomenal growth trend in recent years. The renewed trade links will further expand the thriving trade activities between the two nations. The trade links between the two nations go back in history, and India will always be Qatar's natural business and trade partner
Source: www.gulf-times.com