Lighthouse - January, 2016.
Ras Al Khaimah to Abu Dhabi with CSS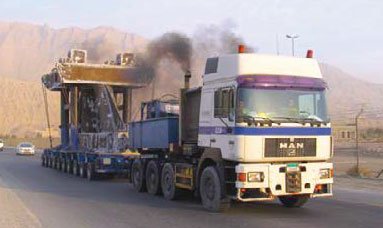 The Projects team at CSS Group successfully completed yet another job recently, inviting highest client appreciation. Eight units each of 15 x 5 x 5.10 M weighing 118 tons of Skid Shoe was moved from the Maritime City at Ras Al Khaimah to the NPCC yard in Abu Dhabi. As a usual practice, extensive study and survey was conducted as part of this movement regarding the Origin, destination and the travel route. Each point of the entire project was carefully assessed to ensure a foolproof and smooth journey of the cargo. Multi axle hydraulic trailers were used for the project movement.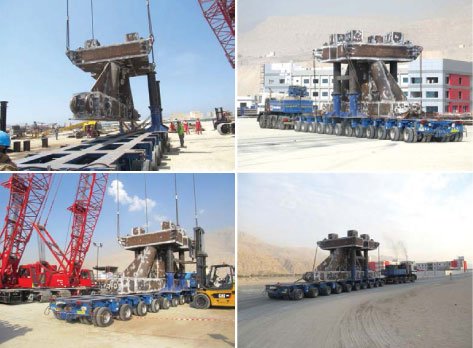 Prior permissions were taken and escorts were arranged for the entire route. The entire operation included night movements as well. "We consider each project movement as a chance to learn more and an opportunity to prove our professionalism. The excellent team work displayed by our staff ensures zero percentage stress and pressure for our clients. That could be the reason which made CSS the most sought after name in the field of project movement in the entire Middle East and the Indian sub-continent", commented Raj George, Senior Vice President, Projects Oil & Energy, CSS Group, after the successful project completion.