Lighthouse - February, 2021.
RENJITH CAPTAINS CSS ABU DHABI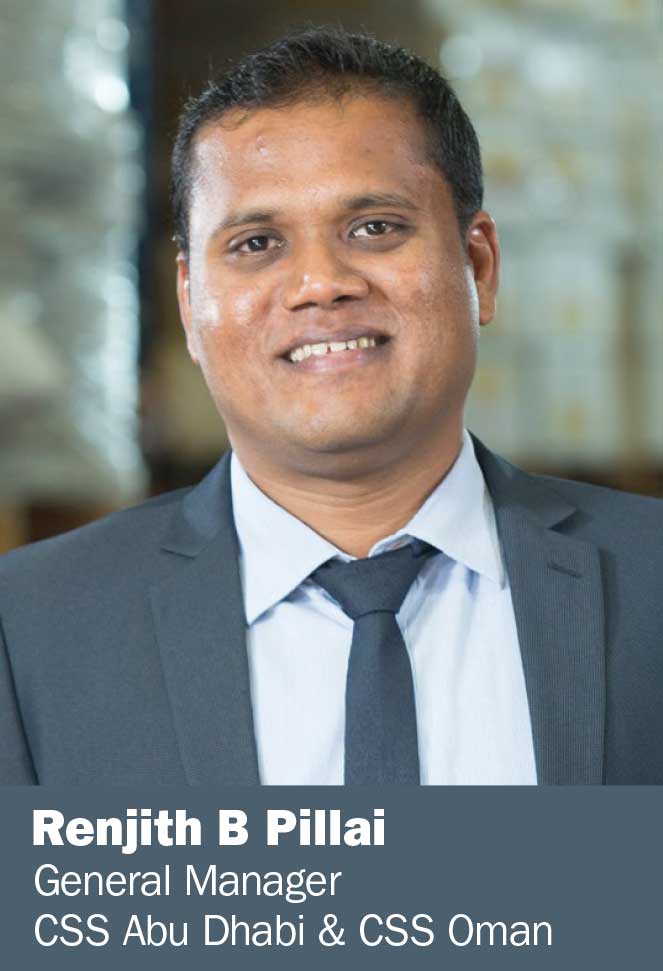 Twenty years of unstinting service! Not everyone knows that I've been working here for such a long time. When I look back, I realize that it has been two decades.
 I began my career started with CSS Chennai as an Operations Trainee. I was young and full of expectations. I worked very hard that year and was promoted to Sales Executive. Later on, I had opportunities to work in CSS Mumbai, Delhi, Bahrain, Dubai. And now, I am in Abu Dhabi for the past eight years. 
 My experience with CSS has taught me that progress is never stationary. It has allowed me to evolve according to the situation. My passion for this profession and my dedication to work drives me to achieve both career and personal goals. 
The Logistics Industry – Intimidating yet Exciting
Logistics is both an exciting and intimidating profession. As the saying goes, "No pain, no gain." However, success makes sacrifices worthwhile.  
Young and Vibrant CSS Abu Dhabi
Our young, vibrant team works with a keen focus on building up the Abu Dhabi portfolio and across the UAE, Muscat, and Oman. Opportunities abound in this region, especially in the logistics sector. We need to strike when the iron is hot and make most of the prospects that open before us.    
 To achieve our targets, we need to upsize the sales team with a dedicated team for Projects (Oil and Gas). This will help us foray into the Oil and Gas project business in Abu Dhabi and tap into the Oman market and contribute to financial outcomes. 
Working Shoulder to Shoulder
The friendly working culture at CSS coupled with the top management's unstinting support motivates us to perform at our optimum levels. I believe that communication is a two-way street, and we should make sure that there is a constant flow of communication between the teammates. When we appreciate and praise employee efforts and show respect and admiration for their work, it always works out for the company's best. While people want to know they are respected, we must establish the ground rules for respect.
 I am committed to fulfilling the larger vision for CSS by putting aside personal gain for the group's well-being.  
 As the great Chinese thinker and philosopher Confucius said, "Choose a job you love, and you will never have to work a day in your life."