CSS Group participates at the 3rd IPSC Conference 2016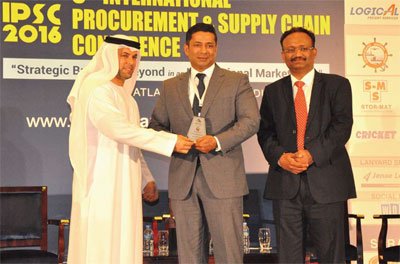 The 3rd International Procurement and Supply Chain conference was held in Atlantis the Palm, Dubai on the 16th April 2016. Consolidated Shipping Services Group participated in the event in both Panel discussion as well as sponsorship arena. The 3rd International Procurement & Supply Chain Conference, 2016 is an annual gathering of eminent logistics and supply chain experts who think globally but act locally. Built on the theme "Strategic Buying & Beyond in an International Marketplace," the conference focussed on Excellence in Supply Chain means moving beyond costs and creating better products with minimum damage to the environment. It also discussed on an integrated strategy to procurement and supply chain.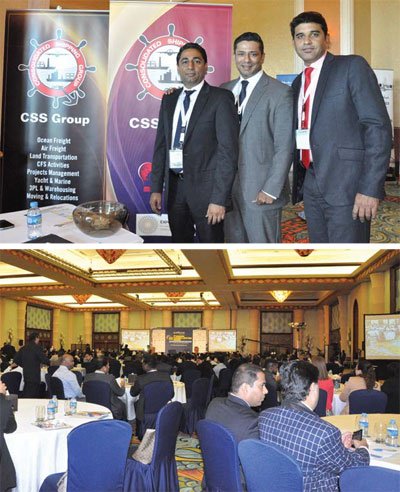 CSS Group Vice President for Freight Forwarding & Key information Department, Ajay Krishnan was one of the panel members for the discussion topic "Why Benchmarking is important to Supply Chain". The topic discussed on subjects like companies need to make use of the latest technologies and the skills of empowered professionals to push profits in a resurgent Middle East economy. To improve their supply chain performance, companies are adopting new best practices. A memento was awarded to Ajay for being the panellist. "This was an opportunity to share thoughts, indulge in a constructive debate on why benchmarking is essential to supply chain with other experienced minds from our fraternity. The session and the event as a whole allowed us to showcase the initiatives we have, as the CSS Group, in improving the supply chain process for our customers," commented Ajay.
The conference was organised by The Blue Ocean Academy, which is considered as the region's largest knowledge empowerment enterprise. The one-day conference brought together heads of Supply Chain and Procurement and important policy-makers from the Middle East region who have played a crucial role in transforming UAE into the leading supply Chain hub that it is today who will analyse contemporary trends and pave the foundation for future innovation.
CSS Group showcased its services and facilities in the exhibition which was simultaneously held with the conference. CSS was honoured with a memento for being a silver sponsor for the event, which was received by Ajay on behalf of the staff & management of the company.