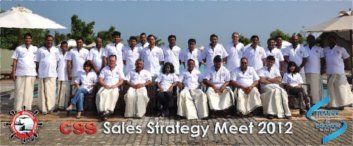 In economics, a commodity is the generic term for any marketable item produced to satisfy wants or needs. Therefore how can strategy, an intangible object be considered a commodity?
In today's market a company's strategy is equivalent to a trade secret that gives companies an edge over its other competitors. But unlike tangible commodities that just require to be sold in order to define its success, a company's strategy has to be carefully thought through and executed to ensure that the end result is a successful one.
It cannot be recalled, fixed, nor refunded, for this reason senior management can spend months or often a year to define the strategy of its company going forward. The execution of said strategy is as important as its developments, because it is the execution and its results that will serve as the company's success story.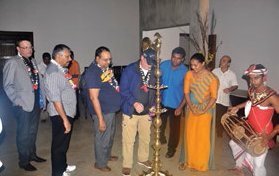 CSS proudly concluded its Annual Sales Strategy Meet 2012 at the prestigious Amethyst Resort in Passikudah, Sri Lanka. Amethyst Resort is the first property built, owned and operated by Amethyst Leisure (Pvt) Limited, whose journey began in 2011 with the laying of the first foundation for Amethyst Resort in Passikudah, Sri Lanka. By March 2012 the resort commenced its operations as one of the first and unique locations for holidaymakers in Passikudah.
Currently the resort has 40 rooms in operation, fully equipped with all amenities to offer the ultimate hi-tech getaway.
The three-day meeting was held from November 15th to the 18th, 2012 and was attended by the CSS Senior Management and Head of Departments from the Middle East and overseas guests, Oliver Hahn from IFS Doha and Suranga, Zainudeen, and Zuraish from Maldives.
The department heads gave presentations about the achievements and sales activities for the year 2012 and proposed ideas and strategies for the upcoming year 2013. With a core purpose of analyzing market trends, and business prospects, the sales meet gives an accurate platform for the different departments to discuss and share valuable business viewpoints, which helps in the future development of the company. There were breakout sessions with team building activities, which helped the attendees to take a break and also socialize as different groups.