Lighthouse - May, 2019.
STRENGTHENING RELATIONS
CSS QATAR ORGANIZES NETWORKING DINNER FOR THE SHIPPING FRATERNITY
CSS Qatar team rolled out the red carpet to welcome guests from the shipping fraternity, for an event exclusively organised by Console Shipping Services in Doha. The event which was named CSS EVE 2019 was organised, providing opportunity to meet, greet and interact with all the partners who stood in supporting CSS Qatar from the very first day of its inception in Doha.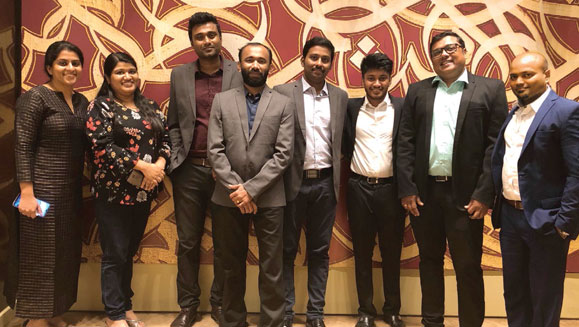 The networking dinner was well attended by the members of the Shipping fraternity. Mr. Rashid Saeed A A Al Hajri, Partner CSS Qatar, Ajay Krishnan COO, Freight forwarding CSS Group, Krishna Kaladharan Management trainee and Amith, Asst. Manager Operations represented the CSS Group for the evening. The event was organised at the Sharq Village & Spa, the Ritz Carlton Resort in Doha. Modeled after a Qatari village, the Doha hotel shares the richness of the Middle East at every turn.
"It was a great opportunity to host such an event in Doha for us in CSS. Every moment of the evening turned out to be highly interactive as we discussed a lot about the industry happenings and the market trends" mentioned Amith.
The event kick started with a brief welcome note from the CSS COO, Ajay Krishnan as he extended his gratitude to all the participants who readily agreed to attend the evening at the invitation of CSS. He mentioned about the need of such get togethers for keeping relations intact and where everybody benefits through healthy sharing and interactions. "The relationships on display at the event during the evening are testament to the level of engagement our team at Doha have maintained with our key partners. For a start up in Doha to achieve what we have in 2 years, we thank our customers and carriers," mentioned Ajay.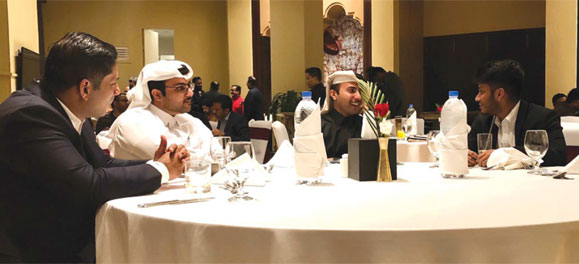 Console Shipping Services W.L.L. commenced its operations from Doha, the capital city of Qatar in the year 2016 to cater to the growing requirements for professional management of Shipping & Logistics. CSS, with own infrastructure and a pool of trained manpower caters to all shipping and logistics requirements that the industry demands, today.