Lighthouse - July, 2019.
Supply Chain Management at CSS Group
PROVIDING IMMACULATE SERVICES IN THE SCM INDUSTRY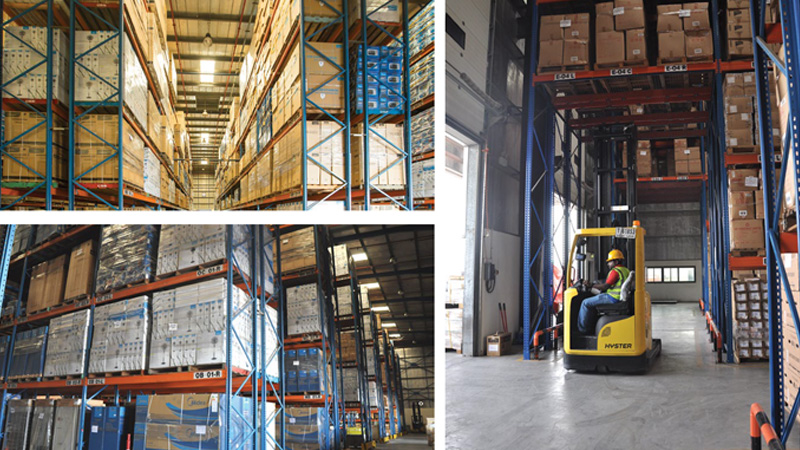 It is no secret that the UAE is pacing ahead of the world to become one of the largest supply chain management industry with an exponential growth rate of 5.7%, as per Frost and Sullivan's studies revealed. This phenomenal growth attributes to the visionary governance of the ruling family, and the already announced significant events like the Expo 2020 falling ahead soon.
With one of the largest Supply Chain Management Facility in the UAE, Consolidated Shipping Services Group (CSS Group) caters to a multitude of clientele for the last Two decades in this market. At this juncture, Lighthouse had a brief chat with Mr. Hareesh Haridas, the Manager of CSS Supply Chain Management in the UAE.
"The Supply Chain Management facility was vigorously enhanced to meet up with the market requirements in the UAE, two decades back and today we have more than 400,000 Square feet of closed storage facility including temperate controlled ones in the UAE. The open yard facility in Dubai and Sharjah itself is more than 200,000 Square feet." Mentioned Hareesh.
With its growing infrastructure, free zones and the locational advantages, UAE continues to be the most favored logistical hub for many multi-national companies. The much ambitious leadership of the country is gearing up to take the region from "Logistical Hub" to the "Supply Chain Nerve Centre" status and thereby change the entire outlook.
"As on now, CSS Group caters to many multi-national companies that include Electronics, Apparels, Printers and copiers, Power tools, white goods etc. to name a few. We are expecting to cater to more segments and our greatest advantage is the large pool of professionals working with us" said Hareesh.
The associations and partnerships amongst industry fraternity like the SCLG, promote large events and networking opportunities in the region which is easily accessible to Five billion people within an eight-hour flying time to reach.
"Being a dedicated and professional entity providing first class services in an affordable manner, CSS Group strives to become the front runner in the Supply chain management industry. Our reputation of flawlessness for more than Two decades in the industry and with a global reach shall bring us greater rewards in the future" Concluded Hareesh.