Lighthouse - November, 2012.
The Italian Job
CSS India teams up with GTI Italy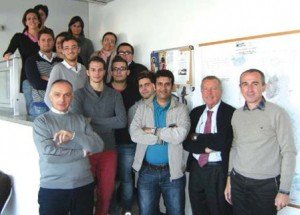 In keeping with our commitment to provide customers with more convenience, CSS India have started their own direct consol service to Genoa, Italy from Nhavasheva in association with GTI, Guarisco Trasporti Internazionali S.r.l., Italy.
CSS India is delighted to have teamed up with GTI Guarisco Trasporti Internazionali S.r.l. in Italy as exclusive partners.
GTI Guarisco Transport International was founded in 1979 and immediately established itself as a reputed logistics and transportation provider in Italy. Their strong links within all the major cities in Europe and the professionalism of their staff ensures significant benefits to the clients in terms of efficiency and safety. They have a Custom bonded warehouse from where they can easily move cargo to all inland destinations in Italy & Switzerland.
Marco Cristina, Director of GTI Guarisco Trasporti Internazionali S.r.l. had visited CSS India to discuss the various business programmes and to develop a long standing business relationship between the two companies. Jairam K.R, Director CSS India paid a return visit to GTI at their Italy office and finalised the association.
The LCL Consol service from Nhavasheva to Genoa is on a weekly basis, and the transit time is 15 / 16 day. This service has already started from September onwards.