Lighthouse - February, 2021.
THE OCEAN FREIGHT VERTICAL HELMED BY SANTANU DATTA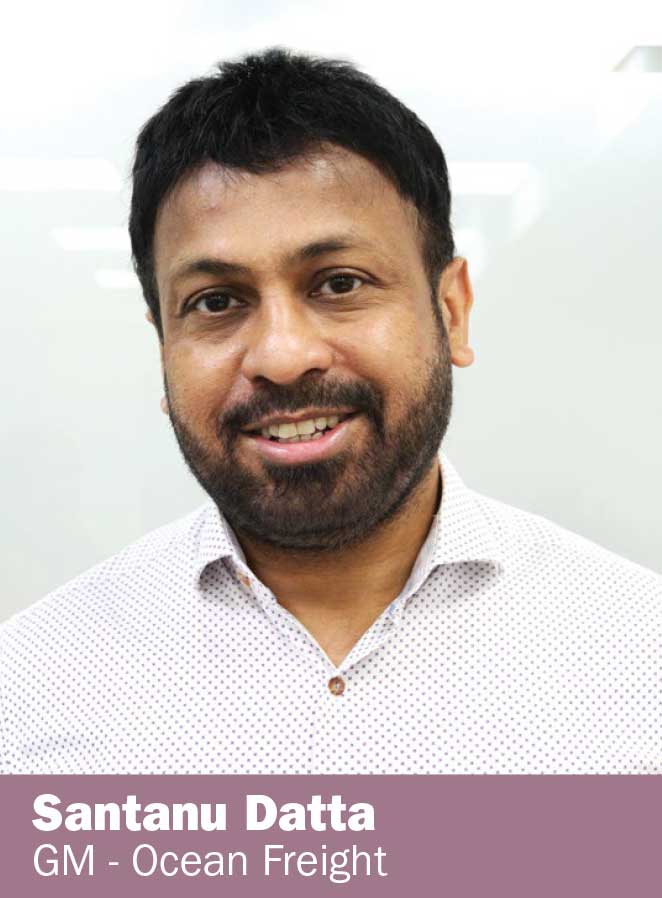 My leg of the journey with CSS began just two years back, in February 2021, as I stepped into General Manager's role at the CSS office at Jebel Ali, Dubai, UAE. It has been a highly successful tenure with the key responsibility of developing business, particularly ocean freight export. 
 My career spans around 24 years in the shipping and logistics industry before joining the CSS Group. Having worked in various capacities across the Middle East, India & Europe, my experience encompasses both mainliners and forwarding companies.
Strategies, Opportunities & Challenges
With almost 70% of global transportation focused on ocean freight, there is a large potential market to tap. We can develop this service offering to our customer base. While the main focus remains on FCL Export, we also need to strengthen our import and x-trade ocean services while engaging our networking partners worldwide.
 Developing the volume would continue to be our prime focus. However, the right cargo and customer-mix will also be needed to sustain us in this vastly competitive vertical. Expanding our business horizons in this large industry vertical throws many opportunities vide RFQ and we would also focus on SME sectors to balance the risk factor.
Short- & Long-Term Vision and Objectives      
As the year 2021 unfolds, we intend to consolidate all sales forces' efforts across the UAE and GCC region to create a larger basket to offer to the ocean carrier industry. We will focus on emerging and growth markets like Africa, South-East Asia, and the ever-demanding North American market for the next five years.