Lighthouse - February, 2021.
UAE – THE EPICENTER FOR COVID-19 VACCINE DISTRIBUTION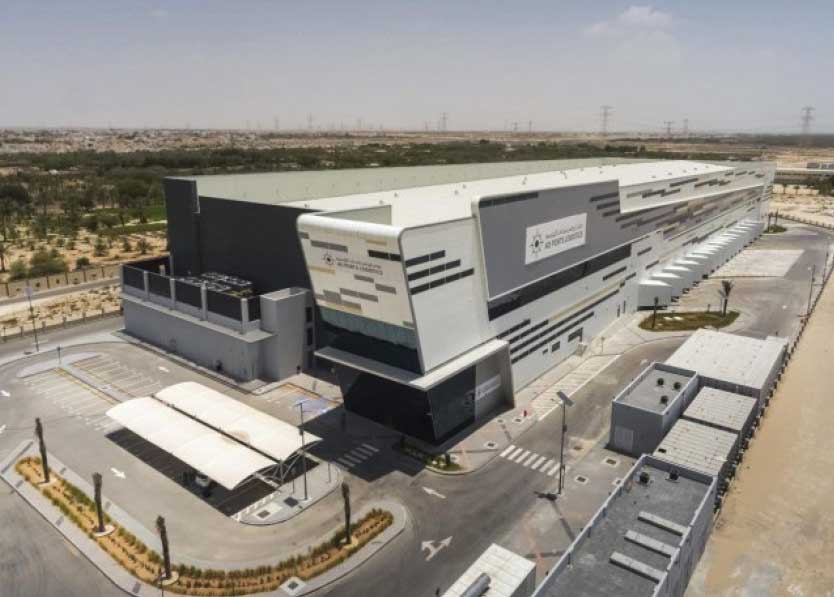 Abu Dhabi ports is playing "a vital" role in the global fight against COVID-19. With one of the region's largest ultra-modern pharmaceutical logistics facilities now operational, the port is poised to undertake the storage and distribution of more than 70 million vaccines. 
Abu Dhabi Ports has dedicated a 19,000 square meter temperature-controlled warehouse facility in Khalifa Industrial Zone Abu Dhabi (KIZAD), which already houses more than 1 million vials of the vaccine. The facility has the capability to store vaccines and other pharmaceutical products at a range of 2 to 8 degrees as well as the more extreme range of -80 degrees. 
The Hope Consortium- Helping the World Get Through This Global Pandemic
Abu Dhabi is spearheading the launch of the Hope Consortium. This UAE-based public-private partnership includes the Abu Dhabi Ports Company, Etihad Cargo, Rafed, the healthcare purchasing arm of Abu Dhabi-based ADQ, and SkyCell of Switzerland. The Hope Consortium represents a complete supply chain solution to address vaccine transport, demand planning, sourcing, training, and digital technology infrastructure and facilitate vaccine availability worldwide. 
It will offer international governments, non-governmental organizations, and vaccine suppliers a cohesive solution across every supply chain step – from air freight, regional storage and temperature monitoring, inventory management, cold and ultra-cold container solution, and regulatory clearance and healthcare and pharma quality assurance.
Consortium partners already have extensive expertise in the global delivery of millions of COVID-19 related items, such as personal protective equipment, diagnostics consumables, vaccines, and pharmaceuticals.
Distribution of the vaccines, which will be stored in Abu Dhabi Ports Company facilities, will be carried out by Etihad Cargo. The national carrier will leverage its extensive intercontinental network, fleet, and charter flights to supply vaccines globally. Etihad Cargo has outstanding pharmaceutical logistics expertise and specialized pharma and healthcare service, PharmaLife, and the IATA CEIV Pharma certified product to facilitate temperature-sensitive cargo between +250C and -800C.
Rated has already managed large volume products before and during the pandemic for the UAE and humanitarian initiatives. With this collaboration, it can consolidate its efforts to meet the challenges of distributing sensitive pharmaceuticals quickly to global partners in the public and healthcare sectors.
The transportation of vaccines will be done using SkyCell's hybrid containers. These storage and transportation containers are secured through an IoT monitoring service that tracks temperature conditions to ensure sensitive vaccines are protected even under extreme conditions. These containers maintain steady temperatures for an average of 202 hours (8.4 days) and self-recharge automatically in a cooling chamber or reefer truck.
Amid an anticipated surge in vaccine logistics, this collective expertise will garner a multi-faceted capability to provide seamless logistical solutions.
Abu Dhabi – A Local, Regional, and Global Distribution Hub For COVID-19 Vaccines
KIZAD has one of the largest cold chain and ultra-cold storing in the region and enables the UAE's drive to spearhead global immunization efforts that will positively impact millions of lives. The vaccine storage processes with the international best practices governing the long-term storage of pharmaceutical products will ensure vaccines' efficiency. Such a robust solution is necessary because the vaccines are composed of genetic and protein ingredients and must be stored in optimal temperatures for the longest possible period to ensure their efficacy when administered.
Abu Dhabi Ports is ready to play a leading role in the end-to-end supply chain, including storing, processing, and distributing this extremely sensitive product. These facilities at the Abu Dhabi port will leverage its capabilities as an innovation epicenter serving the Middle East and wider world through Abu Dhabi as a supply chain gateway connecting East and West.
Moreover, with two-thirds of the world's human footprint within a four-hour flight of Abu Dhabi, the investment in technological expertise and world-class infrastructure facilities means it can serve as a global logistical hub too, and for, the world.
SAP's Vaccine Collaboration Hub (VCH)
SAP has opened a vaccine collaboration hub in Dubai to manage vaccine supply and distribution. SAP's VCH is built on the SAP Information Collaboration Hub for Life Sciences. It covers the end-to-end process from manufacturing to controlled distribution to administration and post-vaccine monitoring.
Businesses that are part of the vaccine production process, from manufacturers, logistics service providers, and pharmacy companies to wholesalers and dispensers, can run their critical vaccine processes on SAP software.
COVID-19 has put much pressure on the life sciences industry. To bridge the large gap in their supply chain strategy in this industry, SAP's VCH is a one-stop-shop for the life sciences industry to manage their vaccination procedures and tap into a source of suppliers, even those across industries.
The VCH, part of SAP's industry cloud strategy, provides the critical network and technology capabilities required to deploy large-scale vaccination programs and drug distribution effectively.
SAP has designed the VCH as an extension to its business network and will support organizations in managing vaccine supply distribution better and helping governments and their industry partners coordinate and successfully carry out mass vaccination programs.
Also, the VCH provides a backbone to better mitigate such emergencies in the future.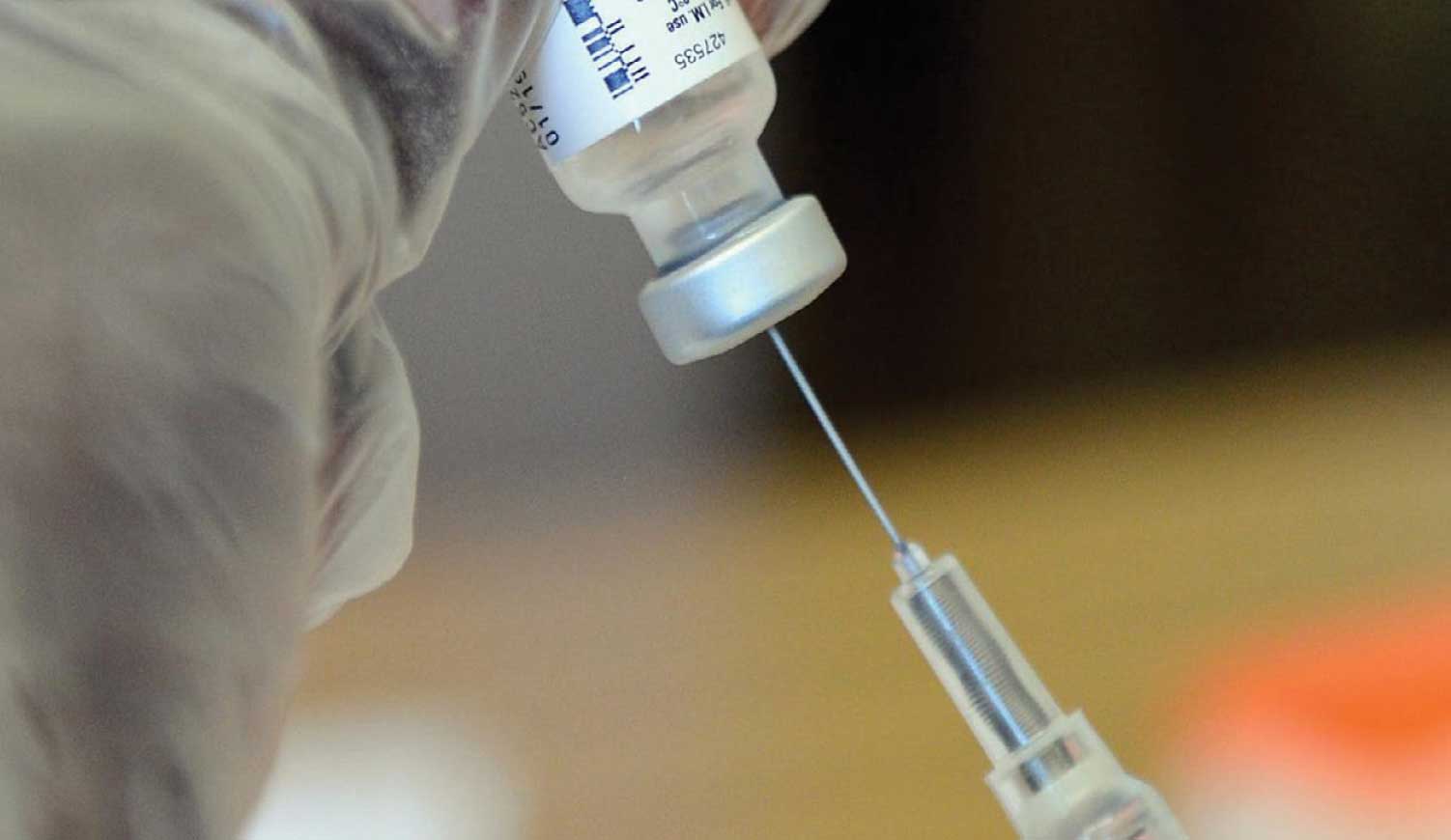 Air Cargo – In Full Throttle for COVID – 19 Distribution
Governments worldwide have a tall order of reaching the COVID-19 vaccines developed by Pfizer and Moderna to the masses. In turn, this means that logistics firms have a "mission of a lifetime" with distributing these vaccines.
The International Air Transport Association (IATA) has released guidance to ensure that the air cargo industry is ready to support the large-scale handling, transport, and distribution of a COVID-19 vaccine. IATA's Guidance for Vaccine and Pharmaceutical Logistics and Distribution provides recommendations for governments and the logistics supply chain undertakings. The Guidance lines have been prepared in collaborations with a broad range of partners, including the International Civil Aviation Organization (ICAO), International Federation of Freight Forwarders Associations (FIATA), International Federation of Pharmaceutical Manufacturers and Associations (IFPMA), Pan American Health Organization (PAHO), UK Civil Aviation Authority, World Bank, World Customs Organization (WCO) and World Trade Organization (WTO).
The crucial points addressed in IATA's Guidance for Vaccine and Pharmaceutical Logistics and Distribution are:
To ensure availability of temperature-controlled storage facilities even in such places where such facility is absent.

The chart down the roles, tasks, and responsibilities of vaccine distributors, government authorities, and NGOs.

Re-open borders without quarantine to re-establish air connectivity to ensure adequate capacity is available for vaccine distribution.

Ultra-cold chain facilities across the supply chain to be made available and trained staff to handle time- and temperature-sensitive vaccines. 

Timely regulatory approvals, fast-track clearance by customs and health authorities.

Swift and efficient procedures for overflight and landing permits for operations carrying the COVID-19 vaccine.

Tariff relief to facilitate the movement of the vaccine. 

High level of security to ensure that shipments remain safe from tampering and theft.
These guidelines are in keeping with international standards and procedures related to the transport of vaccines. It will be updated regularly as information is made available to the industry. IATA has also established a joint information-sharing forum for stakeholders. The massive volume of vaccine shipments will require early planning, and this guidance material is important to ensure that they are scalable. 
The complex task of delivering billions of doses of a vaccine, storing it in a deep-frozen state, distributing it to the entire world efficiently will be one of the largest and most complex global logistics operations ever undertaken!