Lighthouse - November, 2018.
Uncompromised Professionalism
CSS KINGSTON- A SUCCESS STORY FROM SHARJAH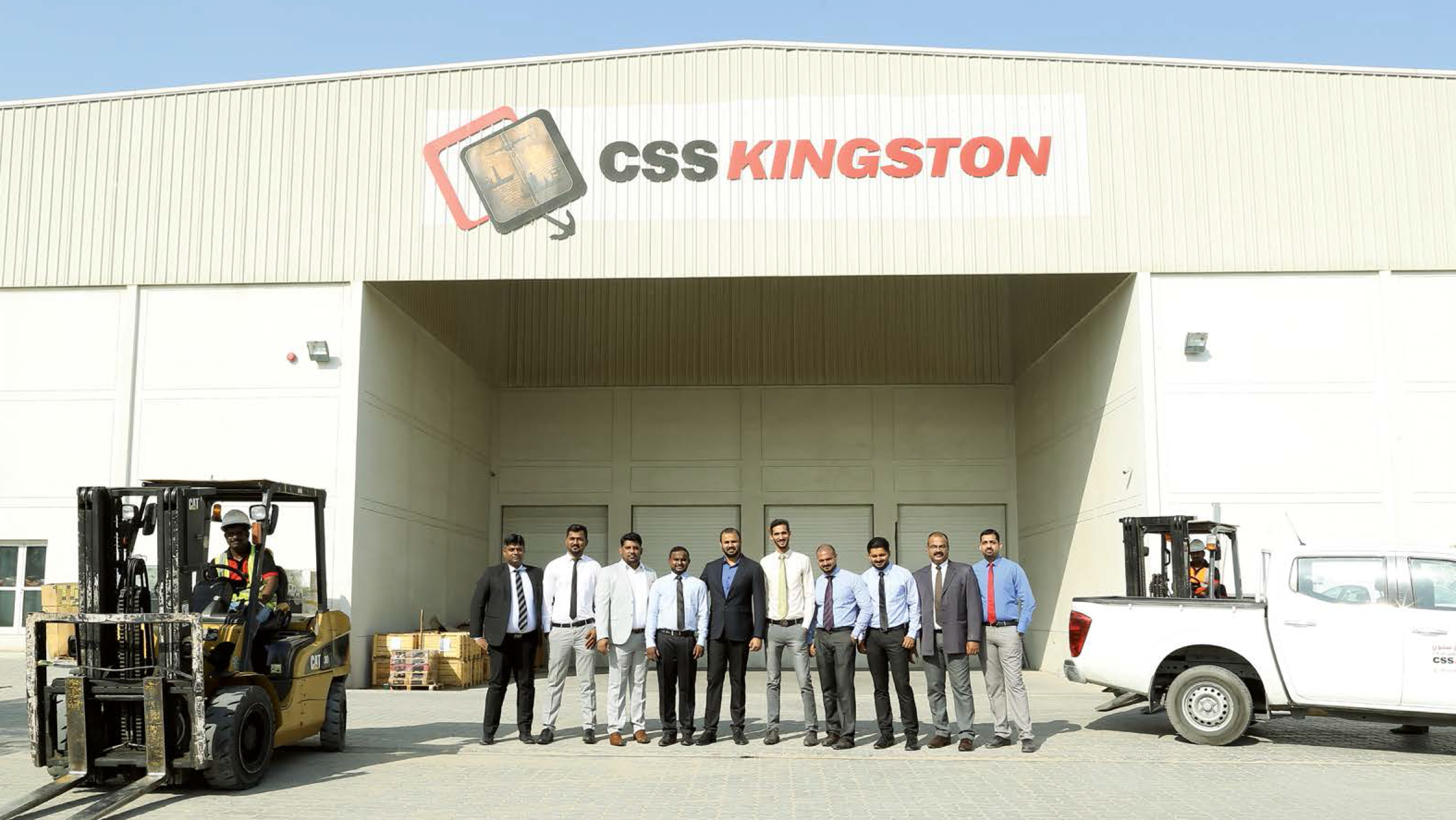 The joint venture initiative of CSS Group and Kingston Holdings, CSS Kingston Logistics is sailing through its third year of operations successfully. With its strategic positioning inside the SAIF zone, CSS Kingston Logistics FZC (CKL), has got a significant role when it comes to service catering to the Northern Emirates region.
Initial focal area of CKL was Storage and warehousing within the SAIF Zone, however the company has grown to become the only authorised 3PL service provider today in the whole free zone area, with 110,000 Sq. ft racked facility. The racked space and infrastructure also comprise of a temperature-controlled area of 37,000 Sq. ft as well which is in high demand when it comes to storage of perishable items, furniture and other general commodities.
Catering to the Northern Emirates has never been so easy for CSS Group, till they had CSS Kingston in the right place. The fully integrated Supply chain processes, reverse logistics and the 3PL facilities within the system is controlled by highly experienced hands to ensure zero chaos. More than 15,000 CBM of cargo storage can easily be managed within the racked facilities of CKL.
"We know that the heart and soul of a successful business is a well-designed supply chain. The efficiency of product fulfilment throughout the shipping process is what drives revenue and increases your bottom line. Hence, we are committed to provide the highest quality 3PL services to our customers always" mentioned Thomas Mathew, Branch Manager, CKL.
Projects and over dimensional cargo go to the CKL open yard, a sprawling 45,000 Sq. ft, interlocked facility within the SAIF Zone. Well defined processes and infallible security system ensures a safe storage of your cargo here. The documentation division of CKL can manage Customs clearance in SAIF zone, Sharjah Aviation Services (SAS), Khorfakkan, Sharjah ICD, Sharjah Port (Khalid Port), thereby providing an enjoyable end- to end service to their clients. The well reputed names in the list of clients of CSS Kingston Logistics is an endorsement to their uncompromised professionalism in the area which they operate.