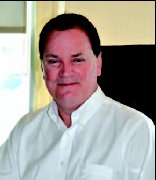 Kenneth A. Dinnadge has been recruited and is now responsible for the CSS Groups' Business Development aspirations in the MENA and Sub-continent region and the furthering of contacts with potential key CSS Clients. He is extremely familiar with the culture, people, and business practices of the United Arab Emirates and the surrounding areas, having lived and worked in the region for over 35 years.

Before joining the CSS Group, Dinnadge held a key Regional Manager Consultancy –Region Americas for Barwil Unitor Ship Service (now known as Wilhelmsen Ship Service), a leading maritime services provider, where he was responsible for the integration of the company's portfolio, as well as strategic planning and sales management. Prior to this, Dinnadge was the Business Manager for Gulf Agency Company L.L.C. Dubai Ltd., a provider of global shipping, logistics and marine services, where he used his extensive network of local and global contacts to enhance his company's business. He has also served as a Sales Executive and then Senior Sales Manager for the Dubai Ports Authority, now known as Dubai World, where he developed global sales network and assisted in taking DPA to a top ten-ranked port in the word.

In 2006, he also helped to establish Global Strategic Alliance Inc Canada while assisting Canada Export Centre. (GSA) which was designed to build an international network of entrepreneurs and individuals to promote trade between Canada, Brazil and the Middle East region. The GSA Inc. network has been instrumental in introducing a number of products and technologies to new regions as well as promoting and procuring investment for high-end development projects.

Dinnadge is an Alumni Member of the INSEAD Business School, Fontainbleu, France and holds an Honors Degree in Business Administration from Ashford University. He is married and has four children and speaks Urdu, Arabic, and French.

Ken was recruited by CSS, as he is an astute Business Manager with a wealth of experience in international shipping, freight, and logistics as well as Business management.  Ken Dinnadge has a proven track record and demonstrated a first class record of change management, business development, and sales achievement. His strategic focus, commercial ability and people management skills make him a key force in driving the business forward.

Selected Recent Achievements

Secured difficult ships agency and logistics contracts by bidding for, winning and managing many principals and clients interests. An example of this was Ken's involvement and management of a major contract for the US Government, shipping large quantities (GM) police vehicles for the US Iraqi reconstruction program. Client satisfaction was achieved despite a difficult working environment.

He managed a top performing division throughout GAC Group in 2005, achieving excellent results – above and beyond the industry norm. Productivity was high: an average of 60-in/out going vessels per month were handled with a staff of 55.  He also developed Dry Cargo's annual net profits more than tenfold over a ten-year period making him a leading well known figure in the UAE and global shipping and logistics community, winning a number of awards as well as being recognized by various international organizations as well as trade publications.

Client retention 100%; staff numbers reduced. Brought about many changes and developments, e.g.: Widened services offered and reduced dependency on market trends by opening up new trade routes. Provided planning benchmark for the Group by initiating Unit strategic business plan. Reduced staff turnover by setting up and administering comprehensive HR policies and training policies.

Secured increased business in all targeted areas – e.g. with companies such as Chevron, Petronas, NITC, IRSIL, Rickmers, Sal, Thorensen, Western Bulk and Alltrans, Ritchie Brothers, WWA CAT Finnings and NYK – by initiating strategic planning implementing and managing his 'Vision X Global Reach program me'.

CSS Group recruited Ken due to his Key Strengths and reputation; He is professional, driven by results, self-motivated and able to work independently. Proactive, creative problem solver, quick and decisive, he is also known as an articulate and persuasive delegator who coaches and will no doubt inspire the entire CSS Group team.

CSS Group is attracting top professionals with a proven track record within the global freight forward and logistics fraternity, which is adding additional value to the already well, established and recognized CSS Group.
CSS Group wishes Ken Dinnadge-VP Business Development long-term success in his current endeavors.