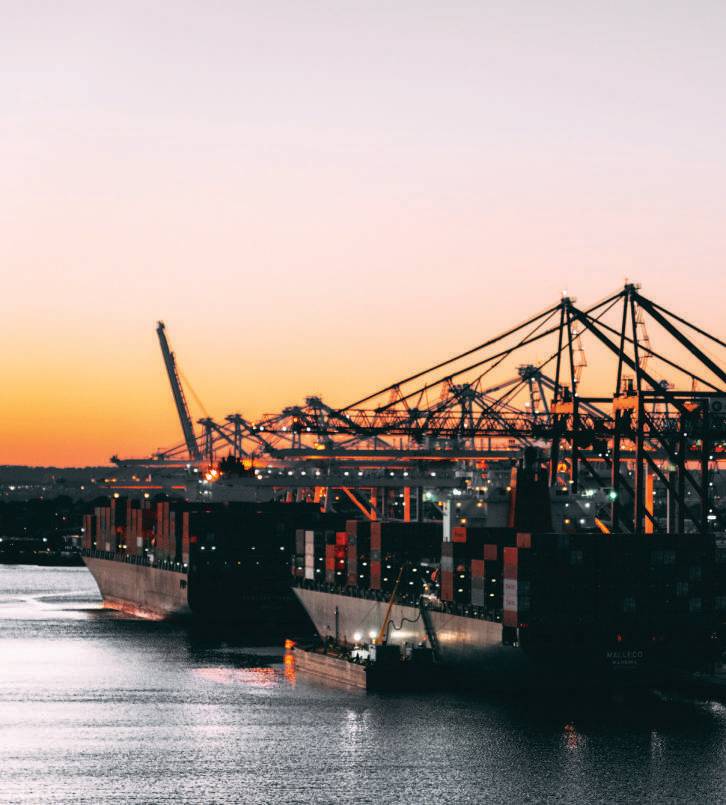 It has been a tumultuous two years for the global logistics industry. Global supply chain disruptions, port congestion, capacity shortages, increasing ocean freight rates, material and staff shortages, and geo-political crisis have challenged shippers, ports, carriers, and logistics providers. It has adversely affected business competitiveness. According to DP World, the ongoing inflation and geo- political crisis will constrain the global supply chain for the next five years. The logistics and supply chain are continually evolving to get materials and products from origin to destination more quickly and efficiently.
Top five tools which will help the industry to navigate 2023
Flexible logistics strategies these last few years have been marked by a tremendous economic impact due to the pandemic in which the flow of goods and demand forecasts are often challenging to predict due to multiple factors affecting consumer habits. Therefore, in a landscape of increased uncertainty, the supply chain must gain agility with flexible logistics strategies with improved resilience. This is possible with an emphasis on the role of data analytics to attain end-to-end visibility in supply chain operations to quickly identify disruptions and take the necessary counter measurements. The key to building flexible logistical strategies would be:
Big data analytics for prediction.
Internet for Things: IoT devices help in real-time object identification & tracking, ensuring items' safety, delivery time frame, and other supply chain assistance.
Artificial Intelligence and machine learning for intelligent workflow automation and new customer experiences.
In 2023, the industry will increasingly leverage these capabilities to boost its overall productivity further.
The blockchain
Blockchain technology can increase the security,efficiency, and reliability of all tracking and data management forms. The logistics industry benefits from decentralized ledgers, more innovative inventory management, and alleviating many global trade bottlenecks, including procurement, transportation management, track and trace, customs collaboration, and trade finance.
The logistics sector, which remains fairly paper-heavy, especially in the documentation of custom clearance and other processes, is likely to change in the future. Blockchain solutions will enable paperless cross-border transactions. With this technology, product history can be captured as it moves to the end customer, making transactions foolproof and significantly reducing trade barriers.
Green logistics
Sustainability is the order of the day in the logistics sector. Customers have been willing to pay extra for more sustainable options in the last five years. In UAE, strategic plans have been made to achieve Net-Zero emissions by 2050.
There is a growing trend towards the circular supply chain, which aims to encourage companies to reuse certain waste and products returned by customers to recondition them and bring them back to the market. Only 8.5% of society's total material consumption is recycled or reused now. Nonetheless, this will gradually change as logistics enterprises continue capitalizing on opportunities across all supply chain segments to step up their sustainability efforts. This will drive companies to explore more ways to make their products greener, starting with their supply chains. Moreover, the region's long-term goals are to transition to climate neutrality in the next three decades.
In 2023, these collaborative robots will be critical to improving worker safety, productivity, and customer satisfaction. Plenty of companies have upscaled their supply chain with such a holistic integration.
The shift to autonomous vehicles & equipment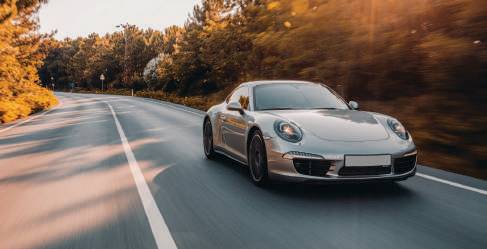 An autonomous vehicle that can drive itself with fewer human interventions is being set as another new trend in the logistics industry. Autonomous cars do take advantage of using AI-based technology to optimize travel routes too. Autonomous technology is expected to benefit drivers and bring additional safety. Beyond 2022, it's almost certain that autonomous vehicles and equipment will maintain their position as a leading trend in the logistics and supply chain sector. In anticipation of a booming lithium-ion battery market to enable the shift to autonomous vehicles, DHL launched the region's first compliant facility for EV batteries and other dangerous goods.
By 2050, electric vehicles are predicted to make up more than half of all cars on the road, including those used in the logistics industry, which will significantly improve energy use, reduce emissions and benefit the environment. The 23,478-square-metre EV and battery logistics hub in Dubai features a 652-square-meter EV battery storage area, which can be expanded to 2,000 square-meter to support future growth. The hub paves the way for a circular EV economy, where batteries can be stored, recycled, repaired, and processed at the end of life to ensure long-term sustainability. Moreover, it facilitates the antici- pated shift to electrified transport, especially for last-mile delivery.
Enhanced human-machine collaboration
Integrating robotics in logistics helps decrease human error and increase productivity reasonably. Rather than robots replacing humans, they will complement them, especially in manual work and repetitive tasks, thereby bringing in the required efficiency. This digitalization is expected to make jobs more attractive, creating a win-win situation for both employers and employees.
This collaborative shift, where humans and machines work together, will help
Deliver speed and efficiency.
Provide safer work environments and employees' well-being.
Help employers to re-assign employees to manage higher-value tasks.
Automated storage, delivery & retrieval are the steps to this trend. Delivery drones are the dream "last mile automation" being pursued by a few companies.
Looking forward to 2023
In the Middle East, global retail e-commerce sales are expected to hit $50 billion by 2025. This is an opportunity for logistics players to expand their regional operations further over the year ahead. Regional infrastructure, air, and road capabilities have been invested in meeting the growing global trade demand. These are already driving growth in fulfillment operations across the region.
Logistics operators are already planning by utilizing early intelligence, tools, and technologies to stay ahead of anticipated disruptions, such as fluctuations in oil prices and geo-political tensions. With the digitization of the logistics industry, there will be more changes in the coming years. Logistic companies will leverage technologies like artificial intelligence, cloud, automation, robotics, block- chain, big data, and IOT to provide their customers with intelligent and innovative logistics solutions.
Furthermore, logistics companies will also have to rethink their business strategies to survive in the rapidly evolving logistics market. While uncertainty continues to be a significant concern, integrating innovative technologies and adapting to the changing environment will be the key for today's leaders to navigate the challenges.