Lighthouse - November, 2018.
"Why Do We Embrace This Industry and What Keeps Us Going?"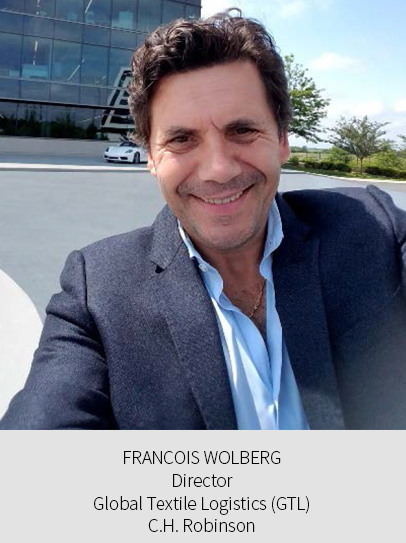 Like many of us, I came to this industry by chance. Since I was a young & living in France, I have always traveled; I was first intrigued by the USA, then Israel, Morocco, and Europe. I began my career in sales, selling Moroccan freight services for an Italy-based company. I never expected to spend the next 26 years in the shipping industry, working on five continents and traveling to more than 50 countries. In addition to my native France, I have lived in Morocco, Italy, Tanzania, Egypt and now the USA. As the years went by while working for various companies I learned every facet of freight forwarding and developed country-specific and industry-specific skills. I found my niche by applying the science of freight forwarding specifically to the Textile Industry, which fascinates me. This industry focus is a vertical approach that works well in our industry. Textile clients love and appreciate services tailored to fit their unique transportation needs!
Despite the technology which seems to infiltrate every aspect of our lives, logistics is still considered very archaic and old-fashioned when it comes to how we approach clients. This can be a great thing in a way because it allows us to personally communicate with our clients face to face and develop relationships, something crucial for success in the industry. Also, it's incredible to consider that we are using Ocean containers, Airplanes, Warehouses, Trucks, & Trains much in the same way we did decades ago. Not much has changed since we invented the first container ship in 1956 (62 years ago). This is a fascinating industry built on years of stability, and a great industry in which to have a career – especially If you like traveling and working with people all over the world.

If you are the type of person who likes to be challenged every single day I can promise you that your customers, colleagues, and suppliers will fulfill that need. As we say in our industry "We are only as good as our last shipment!" The International Freight Forwarding Industry fills a great need for the international marketplace. As long as people are buying and selling goods across the world, there will be jobs and opportunities for us all.
I encourage you to embrace this industry and find your own niche within. Every day is different and I can guarantee you that having a career in this exciting industry will keep you motivated and provide great career opportunities. Simply put, this industry is fun and rewarding. I will share a little secret with you – Always think Monday is your first day at the office; be curious, excited and ambitious and your journey will be a wonderful one.
Stay well. Until the next Chronicle…