Lighthouse - May, 2016.
Why Rocket Science is So Simple But Logistics is Not
We all keep saying : This is not rocket science!
Its more to describe something as simpler compared to a more complex rocket science which looks very intriguing from the outside.

Today, I wish to decipher it and make it as simple as it is for you. Today you will realise that it is safe to tell a rocket scientist that it is not logistics (to make his own subject seem simpler to him)
First of all, the word Rocket Science itself is a misnomer. It is more appropriately Rocket Engineering or Rocket Technology.
Why?
Science is basically the study of the origins, nature and behaviour of the universe. science is therefore "study" of what is already there.Whereas Engineering is more about using scientific concepts and engineering principles to solve problems and develop new technology. Engineering is therefore "problem solving through solution development"
Now what exactly is Rocket Engineering?
Aerospace Engineering – which has 2 parts: aeronautical and astronautical
Aeronautical is used to describe all engineering which relates to flying within the stratosphere (lets say our local aircraft etc)
Any flying outside it is referred to Astronautical (rocket, spacecraft etc)
So all study & development related to Astronautical is Rocket Science as we know it.
So why do we think its complex?
Since all the flying is outside the stratosphere, complex weather conditions, temperatures, pressures, objects, gravity etc are involved. This is the main reason we think its tough. Because we never look up, we are mostly looking in our computers or the road or the nice building or the good looking people and things which are on ground near us, that's it. In fact Rocket science is so simple that you will see many producers made movies on science fiction like:
Alien, PK, Krissh, Interstellar, Star Wars, Star Trek, Gravity, Independence Day, Apollo 13, Spaceballs, Avatar, Extra Teresstial, Jaithra Yathra, Bharathan Effect , Indru Netru Naalai etc.
But, have you ever seen a single movie on Logistics, about packing a console box, about warehousing , about a trailer looking for parking at an Indian port ?? never, because no producer understands it to attempt it.
Rocket science is so simple that only 1 company in the world is needed to run it : NASA
But logistics is so complex that many individuals, in every country around the world have gone their way and accumulated a team of people and we have thousands of logistics companies yet no one is able to say that we don't need any more. So the research continues at every level.
Rocket science is so simple that they dont have any convention or meeting or get together or associations or maybe once a year if they do.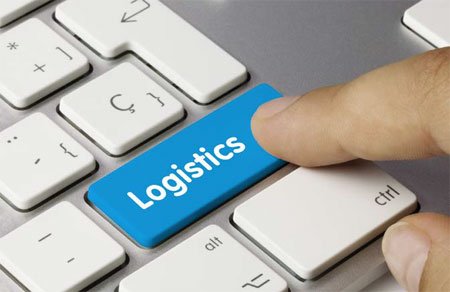 Logistics is so complex that we have 8-10 associations like CAI, AMTOI, FFAI, IATA, WCA, PCN etc, we have at least 10 meetings per month in every nook of the world, we have agent meetings with one to ones at least once every quarter, internal meetings every day, and sales meetings twice a day at least.
Rocket science also never produces any heroes . By the way, which aerospace hero do you know and are chasing to hire ? But logistics is such a complex subject that heroes are made in every corner and are chased for their 100, 200 , 500 , 750 cbms with pots of cash by all.
Before a space mission, every Tom Dick and Harry or in Indian context, every Sonu, Monu and Tonu know that a "rocket" will be used and there are 5 astronauts going in it.
But in logistics, till the Friday cut off, even the head of the company doesn't know if it will be a 20' or 40' or 40 HQ that has to be placed and how many cbm if at all a 40 HQ – 45, 55, 65 or 70 cbm will be stuffed in it.
When you look in the sky, even a child knows : Hey thats the moon, thats the sun and it will rise for sure everyday.
But on looking at a well dressed salesman in logistics, no one can say for sure if he will stuff your cargo, release your BL on time, pick your phone when cargo is shut out or not fleece the city if there is a case of cross stuffing.
A rocket or spacecraft does most of the work through computers which are fully automated, like an auto pilot in commercial aircraft.
But in logistics, carting, stuffing, stowing, lashing, choking, sealing, shipping, destuffing, unloading, storing, delivery order, outstanding payment collection, etc everything is done by breakfast eating, coffee sipping human beings.
When a spacecraft takes off, it leaves so much of gas behind it.
A logistics salesman's sales pitch is THAT gas.
Rocket science is heavily funded by the government due to its non commercial and expensive expenditious nature.
Logistics companies have the same nature of being non commercial (since everyone wants minus freight and free other things like stuffing plan, sailing schedule, hand delivery of BL, make the certificate of origin for free, less DO fee, less storage, discount on THC etc) and also expensive due to rocket high rents, salaries, travel costs, high interest rates etc but no one will fund it.
Never heard of IT scrutiny notice, service tax notice, DRI notice, ED notice, Customs notice, CBI notice or Income tax raid on NASA.
The most important, there is no service tax on flying to space
But wef 1 June 2016, everything is subject to service tax in logistics
When you die and meet Neil Armstrong in heaven, tell him about it.
By the way, just like people who live have the fear of dying, people in heaven always have the fear of being born (their worst dream being to be born and make a living out of collecting cargo)