Lighthouse - July, 2016.
Yacht And Marine Logistics At CSS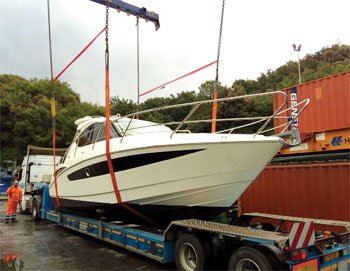 CSS Group's professionalism comes in demand when a specialised vertical where thorough expertise is indispensible, and that is none other than Yacht and Marine Logistics. A decade long hands on experience has made CSS one of the most preferred name when it comes to movement of expensive and luxurious yachts across the globe.
The team engaged with yacht movement not only takes the survey and submit the quotation, but demonstrate how the movement will be carried out. They also explain about the equipment to be used while the process takes place. The attention to detail makes CSS Yacht & Marine logistics team the most trusted partner around the world.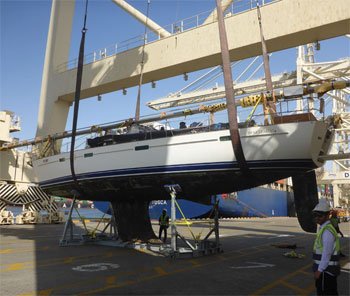 CSS Group has successfully moved yachts that belong to celebrities and the royal family members. The company is a preferred shipper for many of the world's leading boat builders, including Correct Craft Inc., Gulf Craft, Princess Yachts, Sunseeker and Viking, along with Government officials and celebrities.
The yacht and Marine team has recently handled two yachts for Sevenstar Yacht Transport Agency UK, one from Jebel Ali to Hamburg (BENETEAU GTE57) and the other which came down to Jebel Ali from Las Spezia (Galeon 325HT) which was later on cleared and delivered to the client. CSS ensures that their people are specially trained to oversee every part of the shipping process, right from documentation till delivery.
For a client, hassle free movement is the highest pricing factor when it comes to expensive loads like yachts, and CSS ensures maximum client satisfaction.