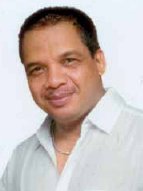 At CSS we have always taken care to research meticulously the details and data which are needed for new programmes and systems to be incorporated within our company.  This has to happen before any attempts are made to integrate new services or structures because, without this, any implementation is doomed to failure. Within the corporate world we have seen many ambitious projects being abandoned half way, which brings a huge loss within society.  Our commitment, to always demand diligent research, has held us in good stead. As we face the future there needs to be a fool proof engagement of system study, for any campaign, in order to ensure success. We can be proud of our progressive approaches which have benefited our company and society.

In my Lighthouse message one year ago, I highlighted how we needed to ensure a greener earth for future generations. No doubt you will join with me in feeling pleasure that our "Go Green" campaign has been most effective. Our efforts, like sponsoring 500 trees in Sri Lanka, have achieved welcome audits and plaudits from many quarters. It is this approach, to our social responsibility, that has brought in success for team CSS and every one behind this campaign deserves accolades.

What makes CSS Group unique is our humane approach. We are humbled, and at the same time proud, by the dedication of Our People, Our Associates and Our Partners that have made us a solid conglomerate. As a key stake-holder in CSS Group, I look forward to making every single moment of your association with our organization a memorable one.