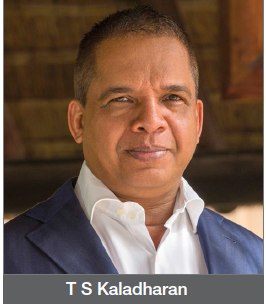 No one predicted that a pandemic would have the world reeling under its aftermath in the year 2020. COVID-19 was a black swan event like no other, sending ripples of disruptions across every business segment. It has altered the very business landscape that CSS operates in.  
However, it is highly heartening that the CSS family has acted intelligently and responsibly to ensure market continuity. We have once again proven our flexibility to overcome challenges and embrace new realities.
Growth in the Time of Crisis
While everyone around was tightening their belts by downsizing their operations, we decided to take this challenge as an opportunity. We extended our footprint by opening up a new branch within the Hamriyah Free zone to reach out to the untapped market in the northern emirates of the UAE. With 500,000 sq. feet of storage facility across the UAE, CSS can proudly say that we are among the top service providers in the warehousing industry. Further cementing our market position, we officially signed contracts with various big names in the transport, hospitality, Oil & Gas industry & Fabricators as direct vendors ensuring business continuity for the next three years.
2021 – The Year of Great Change
In 2021, CSS has decided to put in place changes in strategy. The Group has restructured its core businesses by hiving them into separate entities headed by able leaders. Our offices are the support pillars that will help develop the region's key customer base and increase our market reach. We are geared to bring forth new offerings and solutions, building stronger bonds with our existing client base and fortifying our network partner relationships. 
Considering the challenges that we faced in the year 2020, tight capacity is likely to continue during the first half of 2021. However, e-commerce retail and the manufacturing industry will be one of the drivers for the business. The new market equations and business models with investment into digitization will help us stay on top of our game in the coming year. The opening up of the Israeli markets and the lifting up of Qatar's trade sanctions are bound to bring in new business.
The exemplary CSS attitude where "I" really does not hold a stand; is what will continue to propel us towards reaching our vision to be a top logistics provider in this region and beyond.
Ending on a Note of Heartfelt Gratitude
I want to thank all our network partners for their continued backing. We also acknowledge the strong support of our customers, bankers, and business associates in 2020. We look forward to your strong support to help us to achieve a better 2021 and beyond. Lastly, I want to express my heartfelt gratitude to each member of Team CSS. Your dedicated services and support during the pandemic helped us stay resilient.   
As John F. Kennedy said, when written in Chinese, the word crisis is composed of two characters—one represents danger, and one represents opportunity.
The pandemic has revealed a crisis can set the collective adrenaline flowing, allowing minds to focus on bringing forth new and improved solutions. So, Team CSS, let's go on and make 2021 a 202WON!