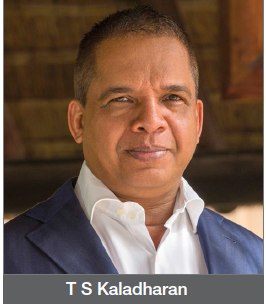 As we turn back and look at another eventful year, there have been ups and there have been downs. But we have been able to ride over the waves. The sky-high freight rates, driven by increasing consumption and port congestions have been a deterrent to our services. However for Team CSS, 2021 has been a year of several important milestones.
Resilience in Crises
Despite the pandemic raging on in several parts of the world, it was business as usual at CSS. We have been able to provide logistical support for various critical shipments like the oxygen supply when India was reeling under the second wave of the COVID-19 pandemic to helicopter shipments to South America. Despite the economic slowdown brought on by the pandemic, CSS has spread its wings to open a new branch in Ras Al Khaimah to provide logistics support to the burgeoning markets of the Northern Emirates of the UAE. We have also resumed service offering for Fine Art shipments as Dubai grows into a hub for fine art exhibits.
Expo 2020 – Ushering in a New Era
With Expo 2020 opening its doors in October of this year, Dubai has been playing host to the nations of the world. Delayed by a year due to the COVID-19 pandemic, the event has serendipitously coincided with the golden jubilee of the founding of the nation of the UAE. UAE came into being as an independent nation in the year 1971. President His Highness Sheikh Khalifa Bin Zayed Al Nahyan has termed 2021 as 'The Year 50' as the UAE celebrates its Golden Jubilee milestone.
Expo 2020 will usher in an era of change and spark innovation as it forges new alliances and inspire path-breaking discoveries across industries. With its focus on Opportunity, Mobility and Sustainability as interconnected drivers of progress, I believe that this great event will set the pace as the world emerges out of the pandemic. For the first time, each of the 192 participating nations has its own pavilion. May new ideas spring up, spurred on by fresh new perspectives as we march on ahead into a whole new world that's more inclusive yet diverse.
Expo 2020 will leave a lasting impact on the business landmark of the nation, revamping it alongside global proportions. Let's leverage the far-reaching benefits of Expo 2020 and be a trailblazing leader pioneering sustainable growth and progress for the company and the nation of UAE. As businesses rebound, the year ahead is indeed promising. I expect business to pick up as forecasts predict an increase in economic activity worldwide.
As we close this year, I want to express my sincere gratitude to our network partners for their unstinting support. I also want to thank our valuable customers, bankers, and business associates who have been the wind beneath our wings. And I want to personally thank every member of Team CSS. It's your tireless contribution that has spurred our growth for the last 25 years and will continue to lead us to expansion and prosperity in the year ahead