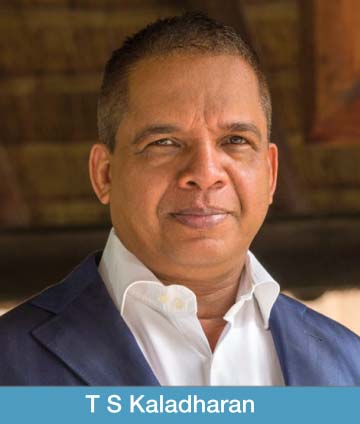 "An organization's ability to learn, and translate that learning into action rapidly, is the ultimate competitive advantage," remarked Jack Welch, the former CEO of General Electric. This adage gains more significance today than at any other time in history.
The pandemic has ruthlessly exposed the systemic vulnerability of the global supply chain over the past few years. Global indicators tell us that the supply chain scenario may worsen in the coming months. The war in Ukraine and the re-emergence of new Covid variants have further constrained cargo movement. The invasion of Ukraine has complicated the logistics world map. We see major shipping lines avoiding the Baltic and Black Seas, insurers hiking premiums, and major European ports flagging Russian vessels.
Further, Singapore's world's largest refueling port has seen a 66% increase in marine fuel price from last year. Port level inefficacy continues. We expect air and sea freight rates to remain high until the middle of the year. All these have a domino-like negative compounding effect across various markets.
Be Future-Ready!
While we wrap up the second quarter, let us look at what lies ahead for us in the next season. The disruption caused by Covid has been experienced in full force by the emerging markets. We can be optimistic that some of the factors contributing to this will unwind by the end of the year. Experts predict some uneven recovery for emerging logistics markets shortly.
At CSS, we must prepare for the very first sign of recovery. Taking a cue from Jack Welch's statement, the ability to learn and unlearn quickly builds stronger organizations. The key to healing and growth in the next ten years would be technology adoption. And this will be particularly relevant for emerging markets like the UAE.
Transport Intelligence and Agility research reveal that the UAE tops the Digital Readiness ranking for adaptability and preparedness for the digitally-driven and sustainable post-pandemic global economy. Emerging markets rely heavily on technology, innovation, skills, and sustainability to unlock a country's potential and integrate into global value chains.
Digitization – The Game Changer
Digitization and innovation will be the game-changer. Smaller and medium-scale companies lacking scale can attain competitive advantage with a digitally skilled workforce, a globally compatible and future-oriented mindset, and entrepreneurial risk culture.
This is an opportunity beckoning us. Today, CSS is a quarter of a century strong. Steady with our experience, resolute with our determination, and distinct in our value offering. We have consistently adapted to changing economic scenarios. While we brace ourselves to weather this rough season, let us make it a season of opportunity. An opportunity to look for new avenues, unlearn old ways, learn new skills, innovate, and think differently. Our agility is the reason why we stand tall today. It is best summed up in the quote by the futurist Alvin Toffler, "The illiterate of the 21st century will not be those who cannot read and write, but those who cannot learn, unlearn and relearn."
Once again, let's come together, learn, and unlearn. And together, we will emerge all the stronger.